Leading Dutch agency joins the Searchmetrics' agency partner network
London, 11 July 2013 – Leading online marketing agency Gladior has signed up as a Dutch agency partner for Searchmetrics' online search and social analytics software. Gladior is using Searchmetrics to boost campaign analysis, keyword research and reporting, integrating the Searchmetrics data with its own online marketing tools.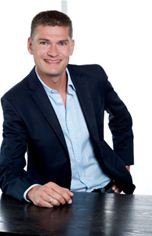 Thilo Heller, VP Sales at Searchmetrics
Searchmetrics provides Gladior with insights into organic and paid keywords, enabling comprehensive keyword research and analysis of competitor search strategies and performance. The agency is using the social data provided by Searchmetrics to enhance the services and advice it provides to clients in this fast expanding area.
Active since 2000, Gladior is an experienced and innovative online marketing agency, which is one of the pioneers of search engine marketing in the Netherlands. It has a wide range of experience across multiple industries, aiming to help companies create exposure and visibility in search engines to help generate increased online business. The agency has over 300 clients, including BVA-Auctions, Lifehammer, Tuinmeubelen.nl, RTV Oost, Profile Tyrecenter Heuver, LexisNexis and Vredestein.
Gladior's success is built on the experience and skills of its staff and its innovative, advanced online marketing tools. Developed in-house specifically for the Dutch market, they provide insight and analysis that underpins all Gladior's campaigns. To expand the data available through its own tools and strengthen campaign insight, Gladior carried out extensive research into potential search analytics partners. It selected Searchmetrics because it tracks millions of keywords and domains and it has an API, which supports easy integration.
"The Searchmetrics API makes it easy to enrich Gladior's existing tools with large volumes of search analytics data, enabling more focused, in-depth analysis for our clients," said Bart Ensink, Senior Business Consultant at Gladior.
"We were one of the first search engine marketing agencies in the Netherlands and it is very important for us to continue innovating to help our clients succeed online. Searchmetrics adds to our capabilities, deepening the insight we can provide through its comprehensive data. And working with Searchmetrics as its first official partner in the Netherlands is an important part of our future growth plans."
Designed for both agencies and enterprise customers and built on an extensive knowledge of Search Engine Optimization (SEO), the Searchmetrics Suite™ is comprehensive search analytics software that automates many aspects of SEO analysis, monitoring and reporting for agencies and in-house search marketers. It provides search performance data and analysis relating to multiple domains to support campaign measurement and planning.
"Successful search agencies, such as Gladior, understand that comprehensive data drives strategic decisions when planning and implementing campaigns," said Thilo Heller, VP Sales at Searchmetrics. "Gladior's in-house tools and resources already give it a key advantage and help it stand apart. And it's fantastic that the agency has chosen to partner with Searchmetrics to provide additional search analytics insights and help it continue delivering excellent results to clients."
More than 150 companies in 16 countries are already part of Searchmetrics' global partner network, including many leading SEO and digital marketing agencies which use Searchmetrics Suite™ software and its search and social data to manage and maximise campaigns for clients.
The company's partner model includes 'service','premium' and 'elite' partners, earning discounts of up to 30 percent on its software.
-ends-
About Searchmetrics
Searchmetrics is the pioneer and world's leading provider of search and social analysis software for companies and online agencies. Searchmetrics has a unique server infrastructure and software solution – its Searchmetrics Suite™ – which its clients and partners continually use to aggregate and analyze very large volumes of data on the rankings of websites, keywords in searches and competitor groups. Searchmetrics Suite™ gives users unique insight into the visibility of websites on search engines in 124 different countries and on the largest social media portals. This information plays a decisive role, especially in inbound marketing, where having excellent visibility on search engines is essential for companies to reach potential customers on the Internet.
In addition to the Suite, with its Essentials product Searchmetrics offers a tool set for a quick start in search engine and social network optimization and real-time analysis in Germany, Austria and Switzerland, as well as high-end SEO consulting services. The company has branches in Berlin, London, Paris and New York and operates its SaaS solution through a network of partners and its online shop. The fast-growing company, based in Berlin and currently employing more than 100 staff, is part-owned by the renowned venture capitalist companies Neuhaus Partners and Iris Capital. Many renowned clients, such as T-Online, eBay, Siemens, TUI and Kaspersky rely on Searchmetrics to ensure that they have excellent search engine rankings.
Media Contact
Uday Radia
CloudNine PR Agency
+44(0)7940 584161
uradia@cloudninepr.com