...Online reporting empowers WWF to accurately measure environmental impact of its operational activities...
LONDON - Monday 11th April 2011 - Greenstone Carbon Management, the global specialist carbon solutions company, has announced today that it is supplying its Acco2unt carbon management software to WWF, the world's leading environmental organisation to measure, manage, analyse and report their carbon emissions. The online software allows the organisation to have a transparent and robust process for managing their carbon.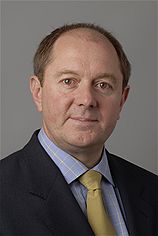 Matthew de Villiers, Chief Executive Officer at Greenstone Carbon Management
WWF-UK addresses global threats to people and nature such as climate change, the peril to endangered species and habitats, and the unsustainable consumption of the world's natural resources. WWF does this by influencing how governments, businesses and people think, learn and act in relation to the world around us, and by working with local communities to improve their livelihoods and the environment upon which we all depend. WWF uses its practical experience, knowledge and credibility to create long-term solutions for the planet's environment.
Lucy Potashnick, Environmental Manager at WWF-UK said, "WWF is a leader in the environmental world and it is therefore very important as an organisation that we measure our carbon emissions accurately and comprehensively and take measures to reduce them. Using Greenstone Carbon Management software tool Acco2unt means we can accurately measure emissions across a variety of sources including electricity, waste, water, and all modes of transport. The Acco2unt software enables the environmental team at WWF to set targets, create scenarios as well as allowing a wider stakeholder group from the organisation to analyse the data."
Like many other organisations, WWF used its own spreadsheets to calculate carbon emissions, but with emission factors changing every year it was a very time consuming process to manage the data. Acco2unt will allow WWF more time to focus on reduction initiatives, such as analysing employee and team travel behaviour."
Matthew de Villiers, Chief Executive Officer at Greenstone explains, "The collection and processing of data to measure and report emissions against multiple complex global regimes requires significant staff resource and expertise. It is estimated that UK organisations could face a significant increase in administrative burden in this area to meet new and developing reporting requirements, with international organisations facing a reporting requirement of even greater magnitude and complexity. Based on our work with clients, the implementation of automated carbon measurement software can reduce administration time spent on manual data collection, allowing them to focus on reducing emissions and the associated financial savings. This is what we will be working to achieve with WWF."
- Ends -
Notes to Editor
* Greenstone's unique Acco2unt software product suite provides organisations with robust carbon management and accounting solutions. It enables organisations to measure, manage, plan, store and report emission data, track performance on their carbon footprint at multiple organisational levels and to accurately model carbon footprint reduction strategies. Acco2unt can significantly reduce the burden of auditing and reporting for compliance purposes, for stakeholders and customers. An extensive list of emission sources is included in the software's calculation covering energy, travel and transport, IT, together with waste and water consumption.
About Greenstone Carbon Management Limited
Greenstone Carbon Management Limited is a specialist carbon solutions company – based in London, United Kingdom. Formed in 2006, it works in partnership with major commercial and public sector organisations to help measure, manage and mitigate their carbon emissions to realise business and financial benefits. Greenstone's proposition comprises both consulting advice and access to a suite of Carbon Management software tools through a SaaS model.
Typically, engagements with clients follow a three step process: (i) Carbon Readiness Assessment; (ii) Carbon Measurement and (iii) Carbon Reduction Strategies. During the engagement, Greenstone will provide tools to help measure and manage the organisation's carbon emissions, help set up processes to gather data and to train personnel to manage their carbon footprint on an ongoing basis.
Greenstone has worked with a range of global businesses and respected brands such as the Freshfields Bruckhaus Deringer, Fujitsu and Ocado Limited. For further information please visit http://www.greenstonecarbon.com
About WWF
WWF is the world's leading environmental organisation. In 1961, WWF was founded with a mission to save the world's wildlife. Half a century later, this fundamental ethos hasn't changed. Today, we work in more than 100 countries, and run some 12,000 projects - each playing an essential role in protecting wildlife and habitats, tackling climate change, and helping people to live a more sustainable lifestyle. Conservation and protection of the environment for the benefit of people and nature has come a long way since 1961, but there's still much to be done. To find out more please visit www.wwf.org.uk
Press contact:
Lena@technologypr.eu
Technology PR
Mobile +44 07908 725212