Equancy benefits from Searchmetrics' comprehensive training and support to help it service and grow its client business worldwide
London, September 07, 2015 – Search and content optimization leader, Searchmetrics, has today announced that global marketing consultancy, Equancy, has joined the new Searchmetrics partner program. By becoming the first Certified Sapphire Partner in France, Equancy will benefit from Searchmetrics in depth support and training together with access to Searchmetrics' certification program. This will help further increase the skills of its in-house team of consultants and data scientists, and enable Equancy to grow its business by marketing Searchmetrics' Search and Content Performance Platform to its international client base.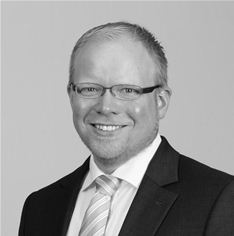 Martin Scholz, VP of Business Development at Searchmetrics
Equancy first began using the Searchmetrics Suite five years ago on a specific client campaign for theme park Disneyland Paris, and is now using the data and insights it provides to support its campaigns for a number of other clients including global tyre manufacturer Michelin.
Searchmetrics' extensive partner program deepens the relationship with agencies through structured commitments that foster sustainable growth for both parties. Partners benefit from in-depth support, joint marketing and training, including access to the Searchmetrics Academy and its comprehensive certification program. Working closely with Searchmetrics enables partners to streamline client deployment and accelerate time-to-revenue, helping grow their businesses.
Founded in 2002 and 100% partner-owned, Equancy is a global consulting firm exclusively dedicated to marketing and corporate communications. It offers high-level advice to the senior management of some of the most well-known brands in the world, delivering actionable strategies for profitable growth. With offices in Paris, New York,
Shanghai and Bangalore and a team of 150 people worldwide, Equancy combines global reach and local knowledge to guide clients in their home markets and abroad.
Data is at the heart of everything that Equancy does, underpinning its successful client strategies for companies in the automotive, finance, travel and luxury markets. Clients include Michelin and Disneyland Paris.
"Searchmetrics has built a worldwide reputation for its platform, and we have already seen the benefits it delivers to our clients," said Emmanuelle Paille, Director of Digital Practice, Paris at Equancy. "By deepening our relationship and joining the partner program, more of our clients will have access to Searchmetrics' platform, while our staff can increase their skills by becoming certified."
Designed for both agencies and enterprise customers, the Searchmetrics Suite enables organizations to plan, execute, measure and report on their digital marketing strategies. Supported by a continually updated global database, Searchmetrics answers the key questions asked by SEO professionals and digital marketers. It delivers a wealth of forecasts, analytic insights and recommendations that boost visibility and engagement, and increase online revenue.
"Equancy has built a global reputation for its unique approach, providing consultancy that delivers measurable results for its customer's marketing strategies," said Martin Scholz, VP of Business Development at Searchmetrics. "We share a common focus on how data can drive digital marketing success, meaning we are pleased to welcome Equancy to our agency partner program."
About Searchmetrics
Changing search technology has forced SEO platform providers to up their games. These changes have created an entirely new search paradigm − search and content optimization. And since search engines have put a fence around a lot of their data, SEO platforms need to bring their own rich data to the party − and powerful tools to analyze it.
There's only one search platform that owns its data: Searchmetrics, the world's #1 SEO and content performance platform. We don't rely on data from third parties. Our historical database spans seven years and contains over 250 billion pieces of information, such as keyword rankings, search terms, social links and backlinks. It includes global, mobile and local data covering organic and paid search, as well as social media. We have the largest global reach of any SEO platform, crawling the Web every day in more than 134 countries.
Searchmetrics monitors and reveals the full business available to you online. We provide our customers with competitive advantage and help them identify new business opportunities by exposing the content consumers are engaging with on industry and competitors' sites. Our Visibility Score − trusted by reputable media sources such as The New York Times, Bloomberg, and The Guardian − reliably indicates your online presence.
We provide the insights our customers need to deliver results. Searchmetrics guides SEOs and content marketers with suggestions for creating content that improves relevance and boosts conversions. It shows the connection between social media links and overall engagement. And its analytics make clear which content performs the best and how an organization's content performs against its competitors.
With Marcus Tober, one of the top 10 SEO minds in the world, leading Searchmetrics' product development, we have over 100,000 users worldwide, many of whom are respected brands such as T-Mobile, eBay, TripAdvisor, Siemens and Symantec. They depend on Searchmetrics and our 10 years of product innovation to maximize their online performance.
We are the future of search. Today.
Media Contact
Uday Radia
CloudNine PR Agency
uradia@cloudninepr.com
+44 (0)7940 584161