Consultation addresses 10 year old system that struggles with 35,000 transactions per day
Zuhlke Engineering, a premier provider of software engineering services, has applied its expertise gained from working with key City financial institutions to enable the hospital's charity, Great Ormond Street Hospital Children's Charity (GOSHCC) to create a world-class charity customer relationship management system.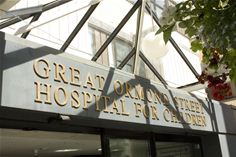 GOSH
Great Ormond Street Hospital (GOSH) first opened its doors at number 49 Great Ormond Street nearly 160 years ago. Starting with just 10 beds on Valentine's Day 1852, GOSH has since grown to become one of the world's leading hospitals for children. Its work is supported by GOSHCC, which needs to raise at least £50 million each year to help rebuild and refurbish Great Ormond Street Hospital, buy vital equipment and fund pioneering research.
GOSHCC's ageing fundraising database system is struggling with the daily volume of thousands of supporter transactions. If supporter data and donations transactions cannot be easily processed, the charity will be unable to answer supporters' queries, communicate to them appropriately or monitor and track the success of its individual fundraising campaigns and projects – which is wasteful and makes it difficult to decide where to focus resources.
"Donations are the lifeblood of our charity and while we're fortunate to regularly raise significant funds, we are now feeling the limitations of our current system. It hinders our ability to process the vital supporter data and donations in the way that we would like," said Liz Essex, Head of Operations. "We're delighted that Zuhlke has stepped in to help us work towards obtaining a customer relationship management and fundraising solution that will work for us now, and also in the future."
To address these issues, Zuhlke Engineering is helping the charity to fully understand exactly what it requires and will advise the charity on the selection of new solutions that will enable it to streamline its fund-raising supporter information and donations, thereby improving the organisation's overall fundraising efficiency.
"Legacy systems are a tough challenge for any relatively mature organisation," said Wolfgang Emmerich, CEO, Zuhlke Engineering UK. "Systems are initially put in place to handle all the businesses' needs at a specific moment in time. But now, new technologies, new ways of working and, fundamentally, an ever increasing volume of data mean that older systems can't keep up. Because these systems are so heavily relied upon, change is not a simple decision. With the correct approach, organisations like GOSHCC can assess the risks and benefits to help them put in place modern solutions that will work for them."
About Zuhlke:
The Zühlke Group is an independent service provider for software and product engineering, management consulting and start-up financing. The Zühlke Group delivers value as a result of the experience gained through more than 7000 successful international projects, as well as continued investment in business and technology knowledge and understanding. Founded in 1968, the Zühlke Group today has local teams in Austria, Germany, Switzerland and the United Kingdom. In 2010, the Zühlke Group generated £47 million revenue, employing more than 400 staff.
About Great Ormond Street Hospital Charity:
Great Ormond Street Hospital is one of the world's leading children's hospitals with the broadest range of dedicated, children's healthcare specialists under one roof in the UK. The hospital's pioneering research and treatment gives hope to children who are suffering from the rarest, most complex and often life-threatening conditions, from across the country and abroad.
Great Ormond Street Hospital Children's Charity needs to raise £50 million a year to help rebuild and refurbish Great Ormond Street Hospital, provide vital up-to-date equipment and fund research into better treatments for the children. You can help us to provide world class care for our patients and families. For more information visit www.gosh.org
Press Contacts:
Jonathan Mathias / Flora Haslam
Johnson King
020 7401 7968
ZuhlkeTeam@johnsonking.co.uk