Worldwide rail holiday operator invests in personalisation to drive growth throughout 2017 and beyond
[LONDON] --- [January 26, 2017] Great Rail Journeys, the UK's leading rail holiday company operating globally, is looking to provide data-driven, personalised online experiences for customers as it heads into 2017's peak booking period.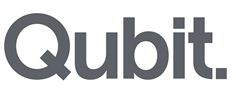 Qubit logo
The company has brought in Qubit, leaders in context-driven customer experiences, to identify specific customer groups and target them with sophisticated, personal experiences, increasing the number of online visitors who complete bookings via either the website or over the phone with advisors at the company's contact centre.
The Qubit Visitor Cloud platform will allow Great Rail Journeys to build rich profiles of visitors from multiple data sources, which will be used to create highly relevant digital experiences for customers based on their needs and behaviour. For example, understanding where a customer is in their booking journey enables Great Rail Journeys to provide the most relevant experience based on that insight. This could involve sparking inspiration amongst undecided customers by highlighting specific brochures available to download, providing links to relevant entries in Great Rail Journeys' hosted blog, or asking customers if they would like to speak to an experienced Tour Advisor over the phone.
"Qubit's ability to create relevant, personalised experiences that convert browsers into buyers will prove crucial as we look to increase our market share throughout peak trading periods and beyond," said Daniel Tangen, Head of Ecommerce at Great Rail Journeys. "If we're to meet our ambitious growth plans and ensure we stand out in the marketplace, we'll need to engage with customers in increasingly sophisticated ways and provide them with experiences and offers tailored to their specific needs," Tangen added.
"The Qubit platform will allow Great Rail Journeys to act on the wealth of customer data at their fingertips, making it far easier and quicker for online visitors to find the perfect holiday," said Graham Cooke, CEO of Qubit, "In an increasingly competitive market, giving customers a relevant and meaningful experience can make all the difference. By utilising data to create highly personalised interactions, Great Rail Journeys can continue to ensure their market-leading holiday and travel experiences are matched by the booking experience."
-ENDS-
Notes to Editors
About Great Rail Journeys
Great Rail Journeys Ltd. has an unrivalled knowledge and understanding of holidays by rail, with more than 40 years of experience in organising them. In April 2013 ECI partners acquired the company, founded in the mid-1980s, with Peter Liney appointed as chief executive of the 140 employees based in the Head Office. The York based specialist has two sister brands: Rail Discoveries which offers quality and value on its extensive group touring portfolio, and GRJ Independent which enables those preferring to travel independently to create, plan and depart under their own steam. The company uses more than 300 highly experienced Tour Managers to lead 1,100 group departures a year to destinations worldwide.
About Qubit
Qubit helps brands stay one step ahead of their customers by transforming the way they engage with them. By collecting and harnessing customer data, our platform helps brands influence customers by serving them personalized digital experiences based on their actual behaviour.
Our platform works by using the right data to create a live picture of every customer and ensuring it flows across the business in real time.
It then turns customer data into customer action by using the right digital tools and messages to create engaging, digital experiences. Using machine learning we can then help brands do this at scale.
Qubit powers experiences reaching over 400 million consumers every day for many of the world's leading brands such as Topshop, John Lewis, Emirates, NET-A-PORTER, Spirit Airlines, Ladbrokes, Thomas Cook, Ulta Beauty and UNIQLO.
For more information, visit www.qubit.com
Contacts
Qubit Media
Laura Hare, Communications
laura.hare@qubit.com