London, UK - 25 October 2012 - Independent game developer and publisher Vivid Games today announced the launch of their latest game for iPad, iPhone and iPod touch Gyro+. Already a smash hit on other platforms, Gyro+ was originally developed by Submachine Factory. Gyro+ is an old school style arcade game in which players rotate a multi-coloured wheel through 360 degrees whilst ensuring that the coloured balls flying onto the screen land in the matching part of the wheel.
Gamers hoping for a gentle walk in the park shouldn't be fooled by Gyro+'s ultra-simple gameplay and one finger control. As time progresses, Gyro+ ratchets up the difficulty curve by throwing in more balls at greater speed making it a fast-paced game of skill and nerves. The aim of the game is for players to last as long as possible and rack up massive scores by unleashing a range of power ups including blast waves, shields and drones. Gyro+ also features two gameplay modes, a host of unlockables and full Game Center integration to allow gamers to challenge their friends' high scores.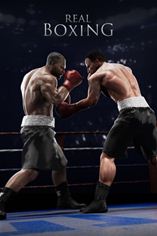 Screenshot
"Gyro+ marries ultra-simple controls with fiendishly addictive gameplay to give gamers that 'just one more go' factor" said Remigiusz Koscielny, CEO of Vivid Games. "Gyro+ is pure arcade gameplay at its best, created to test any gamer's skills to the max!" added Koscielny.
Gyro+ is available immediately to download as a universal app priced at £0.59/$0.99/€ 0.79
Features
Beautifully simple controls and design

Incredibly addictive arcade gameplay tests your skills to the max

Rack up massive scores by collecting power-ups including blast waves, shields and drones.

Arcade and Time-attack modes

Loads of unlockables including new wheel colour sets

Check your player ranks and challenge friends over Game Center

Play to your own soundtrack
***ENDS***
Gyro+ is available for £0.69/$0.99/€0.79 from the App Store on iPhone, iPad and iPod touch or at https://itunes.apple.com/au/app/gyro+/id567457560
Watch the video online: http://www.youtube.com/watch?v=m051W5OmwVc
**Note to editors**
Media assets including screenshots and video are available from http://gyro.appromoter.com/ or can be downloaded at: https://www.dropbox.com/s/fuyylwgl5keqqea/Digital%20Press%20Kit.zip
About Vivid Games
Vivid Games is one of Europe's premier emerging independent development studios, with a passion for accessible and engaging gaming at the heart of its philosophy. Founded in 2006, Vivid Games is making a valuable contribution to the worldwide games development community. Vivid Games has become renowned for its specialization in cross-platform development, working both with licensed brands and exciting new IPs of its own. www.vividgames.com
Media Contact
For promo codes and more information please contact:
Valentina Ciolino, dimoso valentina@dimoso.com +44 (0) 207 033 2660