Nottingham, London, UK. 22nd October 2019. e-days, the Nottingham-based global absence management platform, has appointed former Fairsail CEO Adam Hale as a strategic advisor to the board, following recent rapid business growth.
Hale is advisor to the ScaleUp Group, chairman of employee experience company eloomi and non-executive director of Unit4. At Fairsail, he grew the multi-award-winning HR SaaS business from £1m to £10m revenue before sale to Sage for £115 million.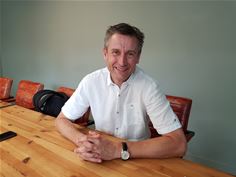 Adam Hale
e-days has a pure SaaS model and now delivers for more than 1,500 customers, including brands such as Canon, ASOS, AXA, Monster Energy, Barclays and Sony. The HR tech scale-up is rapidly widening its global footprint - with new customers wins and global customer expansions across 120 countries. In the last quarter alone, 75 new customers have started projects with e-days across Financial Services, Automotive, Technology & Consumer Goods.
e-days CEO Steve Arnold spoke of Hale's appointment: "Adam has amazing energy, and a relentless focus on customer success. It's no surprise to me that he built such a great company at Fairsail. Adam brings so much scale-up experience – specifically in a SaaS HR tech context, and we're thrilled to have him on board as we continue to build out our direct selling and partnering models."
Backed by Palatine Private Equity's 'Impact fund' in 2017, e-days has carved out a unique product offering in the HR tech space. Its deeply configurable absence management platform drives compliant outcomes by precisely mapping the rules required for each employee population. This makes e-days ideal for mid-market and large-scale companies with complex global requirements.
Adam Hale commented: "The most valuable asset of any company is its people, and in the skills crisis, companies must change to recognise that. Absence or vacation is one of the most complex areas of HR, and most HR systems can't handle it properly. I have been hugely impressed by the ability of e-days to deliver simple absence self-service for its customers, and I'm thrilled to get involved."
The news follows the recent appointment of Alex Griffiths from Reward Gateway as e-days' Sales Director, and new strategic partnerships with Advanced Software and Doctor Care Anywhere.
Arnold concluded: "We've made our platform enterprise-grade, but we've developed it to enable rapid rollouts to large firms at a fraction of the cost of generalist HR software. We also continue to introduce innovative tools to support employee wellbeing management – we think this is another key area of differentiation with the businesses world now breaking new ground to support employee wellbeing."
ENDS
Notes to editors
Founded by CEO Steve Arnold, e-days is an award-winning, cloud-based absence management system that makes holiday and absence tracking easy and accurate for organisations of all sizes, anywhere in the world. e-days delivers for more than 1,500 customers across 120 countries, including brands such as Canon, ASOS, AXA, Monster Energy, Barclays and Sony.
The e-days mission is to provide organisations with a global solution that saves time and money associated with processing employee absence.
Website: https://www.e-days.com
Twitter: @edayssoftware
Press enquiries
For all media request, please contact Edward Clark:
eclark@thecommsco.com // 0203 697 6680