London-based habito raises money to accelerate rapid growth.
Revolutionising the mortgage industry - 20,000 customers helped since April launch.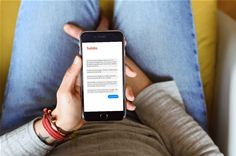 Habito, the UK's digital mortgage broker
23 January 2017: habito, the UK's digital mortgage broker, has raised £5.5m in Series A funding led by Silicon Valley-based Ribbit Capital, with participation from existing investor Mosaic Ventures. Habito plans to use the new investment to accelerate its rapid growth, enhance the technology behind its award-winning service and transform the outdated mortgage industry for millions of homeowners and new buyers across the country.
With millions of Britons either overpaying on their mortgage or terrified to even start the application process[1], habito has developed a simple, fast and transparent way to get people the best mortgage possible. Since its launch in April 2016, habito has helped more than 20,000 people better understand their mortgage and has completed £50 million in mortgage applications.
Habito's success to date is signalling a shift in how consumers want to engage with financial services. Over 90% of habito's customers prefer using live chat over a phone conversation to complete and submit their mortgage application. In addition, using artificial intelligence habito has developed a revolutionary chatbot, Digital Mortgage Adviser, which has halved the average amount of time spent on each case. Coupled with this, their team of industry-leading mortgage experts are always on hand to answer questions, with access to over 10,000 mortgage products across a wide-range of lenders, they can find the best possible deal for the customer.
Over the next 12 months, habito plans to further develop its machine learning capabilities by creating a fully automated end-to-end platform which will enable it to offer new services, such as real-time mortgage approvals and automatic alerts when a better mortgage deal becomes available to registered customers.
Daniel Hegarty, Founder and CEO of habito, said: "The amazing response we've received from customers has proved what we always knew - there's a huge opportunity to make the experience of getting a mortgage simpler, more transparent and a lot less painful. The industry has suffered from a lack of innovation for decades and the outdated, paper-based manual processes aren't fit for 21st century homeowners. Our technology empowers people to take control of their personal finances and protect themselves against getting or staying on the wrong mortgage. We're excited to continue to build our business and deliver new services that provide Britons with the best mortgage experience possible."
Micky Malka, founder and general partner, Ribbit Capital said: "We believe habito has the leadership, business model and technology expertise to shake up the mortgage industry in unprecedented ways. Mortgages are the biggest personal debt most people take on in their lifetime, and habito brings a level of transparency that customers value and expect. I'm confident that Daniel and his team have the right vision to change the mortgage industry for the better. We look forward to supporting them during this period of exponential growth."
Habito, based in East London, gives customers access to over 60 lenders in real-time, and helps them complete the entire application online, unlike traditional brokers where the process takes several weeks. The start-up has now raised a total of £8.2m, with Ribbit Capital joining an impressive list of seed and angel investors including Mosaic Ventures, Transferwise CEO Taavet Hinrikus, Funding Circle's founder Samir Desai, and Yuri Milner.
[1] According to a survey conducted by habito and YouGov in 2016
-ends-
Contact:
Alix Vonk at Harvard PR
0207 861 2846 / 07916 121 651
alix.vonk@harvard.co.uk
About Habito
Habito is the UK's digital mortgage broker, using technology to bring the mortgage application process into the 21st century. Simple, fast and honest, home owners can be sure they're getting the best mortgage on the market for the first time. No jargon, no fees and no misinformation.
Habito is backed by Ribbit Capital and Mosaic Ventures, with a stellar lineup of angel investors including Transferwise CEO Taavet Hinrikus, Funding Circle's founder Samir Desai and Yuri Milner.
For more information visit: www.habito.com
Twitter: https://twitter.com/heyhabito
Facebook: https://www.facebook.com/heyhabito/
About Ribbit Capital
Ribbit Capital are world leading financial services investors, with previous investments in a series of ground-breaking fintech companies including Funding Circle, Wealthfront, Credit Karma and Revolut. For more information visit: http://ribbitcap.com/