Claire Adams joins notable jury for The Bees Awards
Euro RSCG London's Head of Social Media, Claire Adams, joins 20 world leading professionals from fifteen different countries, as the only UK representative, to judge excellence in the fast growing social media marketing industry.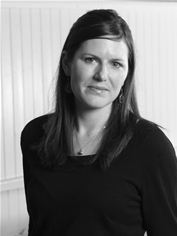 Claire Adams
Selected for being one of the most renowned social media marketing professionals in the industry, Claire will be judging work submitted by brands and agencies from around the globe. This will include entries from Euro RSCG London that showcase the agency's social capabilities through first class integrated campaigns for clients Durex, Chivas Regal and V05.
Russ Lidstone, CEO, Euro RSCG London said; "It's great to see talent at Euro RSCG London recognised on a global level for a prestigious event like The Bees Awards. With the Cupola Lab, our full service social media capability, Claire has made a profound difference in our ability to output social media marketing excellence".
Adams said, "It's great to be asked to judge and identify the best social media marketing practices on an international level – an area I'm naturally passionate about. Along with the other judges, I look forward to establishing a benchmark for long term growth in social media marketing."
About The Bees Awards:
Name
The Bees Awards Inc. Description The first international social media marketing awards for communication professionals.
Mission
Honouring the best social media marketing executions of the year in order to promote expertise and ethics for a sustainable industry.
Location
San Francisco, California
Founded
January 2009
Principals
Bastien Beauchamp, Co-Founder & President
Cara Drolshagen, Co-Founder & Vice-President
General information:
About EURO RSCG London:
Euro RSCG London is a top five UK advertising agency with a client roster including Air France, VO5, Chivas Regal, Citroën, Credit Suisse, Disneyland Paris, Evian, Ideal Standard, Kraft, Nutricia, Mateus, Pernod Ricard, Peugeot, Reckitt Benckiser, Santander, Thomas Cook and Yakult.
Euro RSCG London is part of Euro RSCG Worldwide, a leading integrated marketing communications agency made up of 233 offices in 77 countries throughout Europe, North America, Latin America and Asia Pacific.
Contact Euro RSCG London:
Associate Director – Paola Nicolaides
Paola.nicolaides@eurorscg.com
07710 325 096