New York, NY – Dec 18, 2012 - Noom Inc. a leading mobile health & fitness developer has today announced that it has secured $2.6 Million in pre-Series A funding. The funding round was led by UK-based mobile-focused VC firm m8 Capital. Also participating in this round of funding are Qualcomm Ventures, Harbor Pacific Capital, and ex-executives from Nexon.
Noom's flagship product, Noom Weight Loss Coach has been the #1 weight loss app on the Android platform since its launch and is now the top grossing app in the Health & Fitness category since the launch of version 3.0 in mid-September. Based on a person's daily eating and exercise behaviors, the Coach gives members a customized program to help them lose weight, get fit, and stay on track. Noom is the first company to bring together three core concepts into one mobile weight loss application: tracking, motivation and coaching. Users have now lost a total of more than 19 million pounds with the Noom Weight Loss Coach.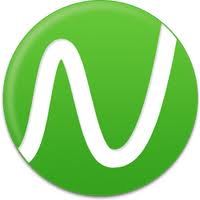 Noom logo
With this funding round, Noom is expanding into Asia by opening the Noom Korea marketing office and launching Noom fully localized in Korean. Korea is the #3 international market for Noom already, behind only U.S. and UK. With UK-based m8, Noom is also forging ahead in building more relationships in Europe. "Noom is proven innovator and leader in mobile fitness," said Joseph Kim, General Partner, m8 Capital. "The most powerful smartphone apps are those you use everyday, and Noom's Weight Loss Coach is exactly that. We're excited about Noom's growth potential".
Noom has over 15M installs across its various wellness product lines, while being exclusively available on the Android platform. "We are very happy to have gained a valuable partner in m8 Capital as well as additional support from existing partners. With this support we will continue to expand internationally as well as to other mobile platforms," says Noom Co-CEO/Co-Founder, Saeju Jeong.
Qualcomm reaffirmed their commitment to Noom in this follow-on round: "We view Noom as a leader in the consumer wellness and analytics space with its "mobile-first" approach. Noom's "Weight Loss Coach" app serves as the ideal beachhead to offer a broader suite of coaching tools – focused on less manual input and more insightful output." said Investment Director Patrick Eggen.
For press enquiries, please contact:
Chris McCafferty, Kaper
Chris@kaper.uk.com +44 7801 109 654
Notes to Editors:
About Noom Inc.: Noom is a NYC-based startup that creates technology to help people lead healthier lives. The company's suite of easy-to-use apps (Noom Weight Loss Coach, CardioTrainer, Calorific) are designed to get people fit and teach them how to make the best nutritional decisions. The company is comprised of 14 world-class engineers, including 4 ex-Googlers, machine learning experts, world AI champions, a famed Korean businessman and a personal chef.
About m8 Capital: m8 Capital invests exclusively in mobile technology. Mobile technology is changing everything we do. Mobile technology is enabling services, products and information to be more pervasive, more relevant, and more convenient. London-based m8 Capital looks to support entrepreneurs and their companies that are positioning themselves to be at the forefront of all things mobile.