Britain's relaxed about mobile health data but resistant to technology
New research from legal firm Pinsent Masons and YouGov suggests there is a 'Mobile Mountain' of barriers health operators must overcome before mobile health technology (mHealth) can be successfully adopted in the UK.
Lack of consumer understanding is a major barrier
NHS will need to take a central role
Nearly 2/3 of respondents unconcerned about medical data privacy
The online survey of over 2,000 adults found a lack of consumer understanding is acting as a major barrier to the development of mHealth products and services, which include everything from booking medical appointments on mobile to monitoring chronic conditions such as diabetes.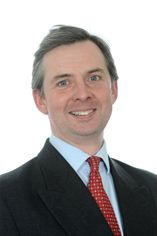 Matthew Godfrey Faussett
Prior to being given a definition of mHealth, the majority (73%) of respondents didn't know what the term meant, and when explained 90% stated they never used mHealth services, despite the examples given including established applications such as fitness apps.
The survey also suggested that with levels of trust in the NHS relatively high (with 63% of respondents either trusting it 'a lot' or a 'little'), the organisation will need to play a central role.
Despite the on-going attention paid to privacy issues in the media a significant majority (62%) of respondents suggested they were unconcerned about the privacy of their medical data.
Matthew Godfrey-Faussett, Partner at Pinsent Masons, suggests that with the majority of consumers expressing trust in the NHS, as well as being comfortable with the privacy of their data, the public sector will be central to the longer term adoption of mHealth technology in the UK.
The 'worried few' – majority relaxed about mobile health data
However the 'worried few' did raise serious concerns. The minority who were concerned (38%) advocated having stricter controls over their data than are currently available, citing the following as examples of what would make them feel less concerned:
59% said being able to give consent on each occasion their data is being used
43% said if they were told specifically how the data may be used
50% said if reassured they could trust the system that held their medical data
Levels of enthusiasm present a 'Mobile Mountain' to climb
The survey revealed the extent to which Britain's remain unaware when it comes to understanding what mHealth might mean for them personally. In some cases the groups most likely to benefit from such developments showed less enthusiasm than other sectors of the population, while basic applications proved more popular than those that might genuinely transform patient care.
31% of respondents agreed mHealth services could improve the NHS
33% of respondents would be willing to use mHealth services to have their health monitored remotely
On whether mHealth services could make their lives easier, over twice as many people in full-time work agreed than retirees, 33% vs. 14%
More retirees were resistant to being remotely diagnosed via mHealth technology than those working full time, 29% vs. 16%
Respondents were most receptive to using mHealth services in relation to appointments, with 50% stating they would be willing to use an application to book one
Expert comment
Matthew Godfrey-Faussett, Partner at Pinsent Masons comments: "Our survey clearly shows that in order to convert standalone mHealth products and services into viable and sustainable UK business propositions, the support of the NHS will be a key prize. However, the NHS will not be interested in gimmicks. With so little public awareness of the issues associated with mHealth, the launch of new products designed to support the treatment of illness, rather than the monitoring of 'wellness', must be expected to trigger a robust data security and privacy debate. Without the support of the trusted NHS brand, the initial clutch of mHealth businesses may struggle to gain customers in the glare of that debate.
"For mHealth to succeed, the sector must be able to demonstrate an ability to generate revenue from either those who traditionally pay for our healthcare services (the NHS and the insurers) or the consumer. The survey results indicate that the UK public's enthusiasm for mHealth would not currently sustain serious consumer-driven revenues. Whilst attitudes will change, the challenge in the interim will be for UK mHealth businesses to operate for long enough to allow that change to happen."
-ends-
About Pinsent Masons
Pinsent Masons is a global 100 law firm employing over 2500 people in total, including over 1500 lawyers.
The firm has market-leading UK coverage, with a significant presence in each of the UK's three legal jurisdictions. Its international profile encompasses four offices in Asia Pacific, two offices in the Gulf and two offices in Europe. The firm also launched a presence in Turkey in 2013.
Pinsent Masons LLP is a limited liability partnership registered in England & Wales (registered number: OC333653) authorised and regulated by the Solicitors Regulation Authority, and by the appropriate regulatory body in the other jurisdictions in which it operates. The word 'partner', used in relation to the LLP, refers to a member of the LLP or an employee or consultant of the LLP or any affiliated firm who is a lawyer with equivalent standing and qualifications. A list of the members of the LLP, and of those non-members who are designated as partners, is displayed at the LLP's registered office: 30 Crown Place, London EC2A 4ES, United Kingdom.
We use 'Pinsent Masons' to refer to Pinsent Masons LLP and affiliated entities that practise under the name 'Pinsent Masons' or a name that incorporates those words. Reference to 'Pinsent Masons' is to Pinsent Masons LLP and/or one or more of those affiliated entities as the context requires. © Pinsent Masons LLP 2013.
Pinsent Masons office network includes the major international business and financial centres of London, Munich, Paris, Doha, Dubai, Beijing, Shanghai, Hong Kong and Singapore and the key business centres in the UK.
All figures, unless otherwise stated, are from YouGov Plc. Total sample size was 2,036 GB adults online. Fieldwork was undertaken between 15th – 18th November 2013. The survey was carried out online. The figures have been weighted and are representative of all GB adults (aged 18+).