Trust accelerates digital transformation strategy by integrating its Electronic Patient Record with BridgeHead's Independent Clinical Archive (ICA), HealthStore™
ASHTEAD, UK – 19th July 2016 – Homerton University Hospital NHS Foundation Trust (Homerton) in east London has extended the use of BridgeHead Software's Independent Clinical Archive (ICA), HealthStore™, which analyst firm Frost & Sullivan recently described as a third generation Vendor Neutral Archive or VNA 3.0, to integrate images into its Electronic Patient Record (EPR) in its efforts to realise its digital strategy.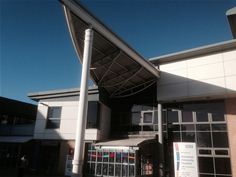 Homerton University Hospital NHS Foundation Trust
Homerton initially deployed BridgeHead's ICA, HealthStore, as the primary data repository for radiology images due to the ending of its national PACS contract in 2015. However, since then, the Trust has extended the ICA's use to integrate image data into its Cerner Millennium EPR. The first 'proof of concept' stage was completed in November 2015, meaning clinicians can now view all radiology images, alongside patient notes, in the EPR, rather than logging into the ICA separately, saving them valuable time searching for patient information and providing a prompt and seamless level of patient care.
To continue on its digital transformation path, Homerton now hopes to expand the use of the ICA to archive all other departmental image data. The next areas under consideration are cardiology, medical photography and endoscopy. So, the ICA not only acts as a secure primary data repository, but can also easily integrate all other image data into the EPR.
Niall Canavan, Director of IT and Systems, Homerton University Hospital NHS Foundation Trust comments: "Though we fully understood its capabilities, and its place in our long-term digital strategy, we originally purchased the Independent Clinical Archive (ICA) to assist us as we exited the NHS National Programme for IT (NPfIT) and, specifically, the national PACS contracts. However, the ICA's functionality meant that we could expand its use to an entire digital archive rather than just a traditional VNA or PACS image archive. We have proved how simple it is to use the EPR to call radiology images from the ICA, so we look forward to replicating this with data from other departments; cardiology is next on the agenda. Moving forward, we will be able to store, protect and share our electronic data in one place, making it a speedier process for the clinician to retrieve data and, thereby, providing more efficient treatment and a better patient experience."
Tony Tomkys, Vice President, UK and Ireland, BridgeHead Software comments: "We are delighted that we can play a significant role in supporting Homerton with its digital transformation strategy. BridgeHead's ICA provides a single, easily accessible and standards-based repository for all healthcare data, making it available across hospital departments and beyond, to those that need it, when they need it, at the point of care. The fact that it can also be integrated with Homerton's Cerner EPR solution makes it an even more attractive proposition for Trusts wanting to achieve their digital ambitions."
### END ###
About BridgeHead Software
With 20 years' experience in data and storage management, BridgeHead Software is trusted by over 1,200 hospitals worldwide. Today, BridgeHead Software helps healthcare facilities overcome challenges stemming from rising data volumes and increasing storage costs while delivering peace of mind around how to store, protect and share clinical and administrative information.
BridgeHead's Healthcare Data Management solutions are designed to work with any hospital's chosen applications and storage hardware, regardless of vendor, providing greater choice, flexibility and control over the way data is managed, now and in the future. For more information, visit http://www.bridgeheadsoftware.com or follow on Twitter at @BridgeHeadHDM.
For more information
Visit http://www.bridgeheadsoftware.com
Follow the BridgeHead Software blog
Follow us on Twitter
Follow us on LinkedIn
Like BridgeHead Software on Facebook
Follow BridgeHead Software on Google+
BridgeHead Software Media Contacts
UK and EMEA
Bryony Cox
Mantis PR
Mobile: 07860 951 092
Email: bryonycox@mantispr.co.uk