Edinburgh-based technology company, HotDocs, has today announced the appointment of Mark Settle to the position of Chief Technology Officer (CTO).
With the company since 1998, Settle has worked across various divisions within HotDocs, culminating in leading the US professional services team for the past seven years. In his new role, Settle will be responsible for overseeing all technical aspects of HotDocs, leading the development teams in Edinburgh and Utah to deliver the product vision.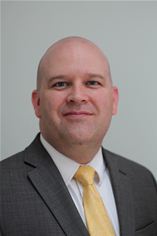 Mark Settle
Settle said: "It's a fantastic time to join the executive leadership team at HotDocs, as we move towards the next stage of our product's development. I'm looking forward to applying almost 20 years of commercial and technical HotDocs knowledge to my role as CTO and I'm excited to work directly with our exceptional development team."
Steve Spratt, COO of HotDocs, commented: "I'm delighted to welcome Mark to the HotDocs leadership team. His experience at HotDocs in both technical and customer-facing roles will be invaluable in his new position as CTO. With the aim of continuing the growth trajectory that we have been enjoying for the past several years, I look forward to collaborating with Mark and the rest of the management team as we work towards achieving our next level of growth."
ENDS
About HotDocs
HotDocs is the market leading provider of automated document assembly software, with customers in 60 different countries and a user-base, globally, that exceeds one million. Document automation, also known as document assembly, allows a vast reduction in time spent in the production of high volume, repeat documentation such as contracts, agreements and other legal paperwork.
Widely used within the legal, banking, insurance, public and corporate sectors, HotDocs software also increases accuracy, reduces cost/risk and improves efficiency in the generation of complex, or simple, repeat documentation. The software is available on premise, on desktop or via the cloud and can operate in a standalone capacity or as part of a wider business process management system, such as workflow, document management or case management systems.
Website: www.hotdocs.com
Blog: http://www.hotdocs.com/blog
Twitter: https://twitter.com/HotDocsGroup
For further information, please contact:
Lois McLuckie, HotDocs
lois.mcluckie@hotdocs.co.uk
+44 (0)131 226 3999