June 13, 2019 – IBML, a leading provider of intelligent information capture solutions, announced today that Donald C. Monistere has been appointed as the company's chief operating officer effective immediately. Monistere brings with him more than 29 years of executive management experience at information technology companies.
Reporting to Martin Birch, IBML's president and chief executive officer, Monistere is responsible for the day-to-day operations of IBML's sales, marketing, IT services and support functions.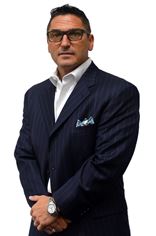 Donald C. Monistere
Previously, Monistere was senior vice president and general manager at C-Spire where he was responsible for developing and executing short and long-term plans in collaboration with the company's executive teams. Before C-Spire, Monistere served in leadership roles for TekLinks, most recently as the company's president. C-Spire acquired TekLinks in 2018. He also served as president and chief executive officer of Vista Information Systems, a company that he founded and was acquired by TekLinks after 15 years.
Martin Birch commented, "I am thrilled Don Monistere has joined IBML as our chief operating officer. Don has a strong background in successfully leading information technology companies. IBML looks forward to leveraging his experience in sales, marketing, IT services and support to accelerate our growth trajectory, better serve our customers and to achieve the high expectations that we all have for the company."
Monistere said, "I am excited to be joining IBML to help drive the growth opportunities for its intelligent information capture solutions. During my time in the information technology industry, I have seen first-hand the challenges that organizations face in managing mission-critical information. IBML's world-class software, hardware and services uniquely positions the company to help end-users drive value from their documents and data. I look forward to working with the IBML team."
Monistere earned a Master of Business Administration (MBA) from Aspen University, completed executive MBA studies at Samford University and earned a Bachelor of Science in Management from Southeastern Louisiana University. He also authored the book, "Enhanced Life Performance."
-ENDS-
About IBML
Headquartered in Birmingham, Alabama, Imaging Business Machines L.L.C (IBML) is a global provider of high volume intelligent information capture solutions operating in over 48 countries. IBML's solutions transform paper documents into actionable data with increased efficiency and quality at reduced cost. IBML's portfolio includes ImageTrac and DS scanners, IBML Capture Suite software, along with business and support services.
IBML's solutions are used by a wide variety of service bureaus, outsourcing specialists, systems integrators and end-user organisations, deployed in the most demanding document capture environments.
The company has a track record of customer success with industry leading customer retention rates of over 95% in banking financial services, healthcare, government services, outsourcing and more. For more information, visit www.ibml.com
For further information, please contact
Tom Herbst
Tom Herbst PR
T: 07768 145571
Email: tom@tomherbstpr.co.uk