IGEL Ships Nearly a Half Million New IGEL OS Units in 2018
Reading, UK. Jan. 24, 2019 – IGEL, a world leader in software-defined endpoint optimisation and control solutions for the secure enterprise, today announced that it surpassed $100 million in revenue for the year ended December 31, 2018. Contributing to the landmark year was exceptional software sales performance for the company which increased 35%, year-over-year, in the UK. Overall, the company deployed nearly a half million net-new IGEL OS clients during 2018.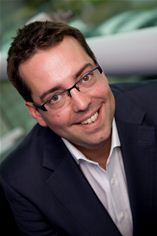 Simon Townsend
"The groundwork we have laid as an innovative provider of software for simple, smart and secure end user computing (EUC) is truly paying off," said Simon Townsend, IGEL Chief Marketing Officer for EMEA. "We continued to exceed our revenue and unit delivery goals in 2018. We're also out-performing and rapidly displacing our larger competitors and attracting the industry's best partners and people. These milestones underscore that IGEL is the most forward-thinking provider of software-defined endpoint solutions. We anticipate even greater growth acceleration going into 2019."
IGEL made the pivot, just three years ago, from an organisation that was hardware-centric to be a software-first company by positioning its software-defined EUC solutions as the cornerstone for companies looking to transform their client computing infrastructures. The IGEL OS is a revolutionary operating system which delivers secure, high performance access to virtualised desktops and applications. The IGEL Universal Management Suite (UMS) simplifies endpoint management, regardless of the scale or diversity of the environment. And, the IGEL Universal Desktop Converter (UDC) enables organisations to repurpose existing hardware by converting nearly any x86 device into an IGEL client. Together, these disruptive EUC software solutions have enabled IGEL to achieve the following milestones for the year ended 2018:
Revenue surpassing $100 million
Global delivery of nearly a half million net-new IGEL OS endpoint units, including software- and hardware-based clients
35% year-over-year software unit sales growth in the UK
Rapid adoption by UK industry sectors such as Healthcare, Public Sector, Finance and Insurance
Marcus Gregory, Head of Sales and Marketing at Intelligere, an IGEL UK partner, said: "IGEL is laser-focused on driving innovation for the End User Computing market in the UK, with a growing portfolio of solutions, support and services that enable customers to radically simplify their desktop management and slash IT support costs. Its software driven approach to desktops and management, regardless of the hardware, is a game-changer for businesses and something we see as a significant growth driver for IGEL's channel partners in 2019."
In support of the dramatic growth momentum, the company has expanded its UK and European staff with industry-leading expert appointments in marketing, sales and the channel. New to the IGEL team is Simon Townsend, who joined as IGEL Chief Marketing Officer for EMEA with 20 years' plus experience in the evolution of endpoint computing technologies, having worked at Ivanti and AppSense. Andrew Gee joined IGEL as VP Sales for Northern Europe from Teradici and brings 20 years' experience of desktop and VDI solutions. James Dunn joined from VMware to drive Field Marketing for Northern Europe. Tom Illingworth and Alec Connell joined from Dell Wyse to build out the customer facing solutions team and Kevin Markwick from Techdata to drive channel engagement for Northern Europe.
IGEL on Social Media
Twitter: www.twitter.com/IGEL_Technology
Facebook: www.facebook.com/igel.technology
Google+: https://plus.google.com/u/0/101270758605662221044
LinkedIn: www.linkedin.com/company/igel-technology
YouTube: www.youtube.com/user/IGELTechnologyTV
IGEL Community: www.igel.com/community
About IGEL
IGEL delivers powerful unified endpoint management software that is revolutionary in its simplicity and purpose-built for the enterprise. The company's world-leading software products include the IGEL OS™, Universal Desktop Converter™ (UDC), IGEL Cloud Gateway™ (ICG), IGEL UD Pocket™ (UDP) and Universal Management Suite™ (UMS). These solutions enable a more secure, manageable and cost-effective endpoint management platform across nearly any x86 device. Additionally, IGEL's German engineered and manufactured thin, zero and all-in-one client solutions deliver the industry's best warranty (5 years), support (3 years after end of life) and management functionality. IGEL enables enterprises to precisely control all devices running IGEL OS as well as Windows OS from a single dashboard interface. IGEL has offices worldwide and is represented by partners in over 50 countries. For more information on IGEL, visit www.igel.com.
IGEL Media Contact:
Tom Herbst
Tel: +44 (0)7768 145571
Email: tom@ambergroup.net