Reading, UK. April 30, 2018 – IGEL, a world leader in endpoint management software for the secure enterprise, today announced the appointment of Andrew Gee as VP Sales for Northern Europe, responsible for managing the UK, Ireland, Benelux, Holland and all Nordic countries.
His focus is wide ranging involving driving sales and meeting growth targets for the region, driving engagement with enterprise customers, development and management of IGEL's distributors and channel partners, creating consistent marketing programs, along with enhancing relationships with key virtualization and Desktop as a Service [DaaS] partners such as Amazon Web Services, Citrix, Google, Microsoft and VMware.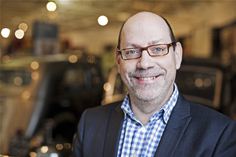 Andrew Gee, VP Sales Northern Europe, IGEL
With over 20 years experience in the IT industry particularly with thin client and desktop VDI solutions, Andrew Gee joins IGEL from Teradici – the PC over IP protocol technology vendor - where he was Director for EMEA. Prior to this, he was European Business Development Director at Samsung – a consultancy role where he worked on defining their cloud strategy.
Andrew Gee has also held senior management positions at Wyse Technology where he was VP for UK, driving the sales organization through to point of acquisition by Dell.
He also set up Neoware's Northern European operation in 2000. Here he was instrumental in growing the business from seventh to second in terms of thin client market share prior to HP's acquisition of the company in 2007.
"There is much excitement at IGEL as we bring to market innovative software defined endpoint solutions. Gone are the days of just speeds and feeds with hardware. Budget constrained customers want the ability to sweat IT assets longer irrespective of the manufacturer and then securely manage their desktop estates day to day," said Simon Richards, IGEL's Chief Sales Officer. "We offer a range of products to do this and Andy joining us now is crucial - with his depth and breadth of sales and management experience - as we communicate this and grow our market presence."
Commenting on this appointment, Andrew Gee, says, "The opportunity for IGEL is timely as interest in cloud-based desktop computing and DaaS – the pay as you consume subscription model – is gaining traction. IGEL has been genuinely disruptive in recognizing that endpoint management is really all about how software can be used to do this which is totally aligned with how the market is evolving. With 10 countries, a geographically dispersed sales team, it will be a challenge but I'm very much looking forward to putting my stamp on the business and bringing some scale to it."
-ENDS -
IGEL on Social Media
Twitter: www.twitter.com/IGEL_Technology
Facebook: www.facebook.com/igel.technology
Google+: https://plus.google.com/u/0/101270758605662221044
LinkedIn: www.linkedin.com/company/igel-technology
IGEL Community: https://igelcommunity.slack.com/messages
IGEL Community on LinkedIn: https://www.linkedin.com/groups/12057395
YouTube: www.youtube.com/user/IGELTechnologyTV
About IGEL
IGEL delivers powerful unified endpoint management software that is revolutionary in its simplicity and purpose-built for the enterprise. The company's world-leading software products include the IGEL OS™, Universal Desktop Converter™ (UDC), IGEL Cloud Gateway™ (ICG), IGEL UD Pocket™ (UDP) and Universal Management Suite™ (UMS). These solutions enable a more secure, manageable and cost-effective endpoint management platform across nearly any x86 device. Additionally, IGEL's German engineered and manufactured thin, zero and all-in-one client solutions deliver the industry's best warranty (5 years), support (3 years after end of life) and management functionality. IGEL enables enterprises to precisely control all devices running IGEL OS as well as Windows OS from a single dashboard interface. IGEL has offices worldwide and is represented by partners in over 50 countries. For more information on IGEL, visit www.igel.com.
IGEL Media Contact:
Tom Herbst
Tel: +44 (0)7768 145571
Email: tom@ambergroup.net