…Why 50 percent of learning fails to deliver business benefits and how mobile learning can help plug the gap…
LONDON – Wednesday 20th January 2016 – ILX, the global Best Practice learning company, has announced that it will be exhibiting at the Learning Technologies show, 3 – 4 February 2016 held at Olympia, London, UK. Visitors to stand Q8 will be able to speak to ILX experts about a wide range of courses including PRINCE2®, ITIL®, Managing Successful Projects®, Management of Risks® and AgilePM®.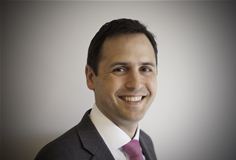 Russell Kenrick, ILX Managing Director
ILX Managing Director Russell Kenrick will be speaking on the first day of the show, Wednesday 3 February at 14:45 – 15: 15, theatre 8 on the topic of, 'Why 50 percent of learning fails to deliver business benefits and how mobile learning can help plug the gap'.
In this presentation Russell will review the journey from business goals to business benefits and the role that technology-enabled learning plays in today's global environment. He will explore the pedagogy around knowledge transfer and the link between quality design, delivery and the 70:20:10 approach in modern corporate learning.
Kenrick, explains, "Up to 50 percent of all corporate learning fails to deliver business benefits to the companies and individuals who invest in it – and there are ways in which this figure can be significantly reduced. Mobile Apps, for example, are a great way to support classroom and online learning by helping to transfer and retain key knowledge and this in turn will help with organisational performance and better project outcomes."
A number of whitepapers, demonstrations and a selection of smoothie drinks will be available from ILX at stand Q8 on both days of the event. To register to attend the event please visit http://www.learningtechnologies.co.uk/Content/2016-exhibition-registration-LT
Notes to editor
Russell Kenrick is Managing Director at ILX Group, responsible for the company's training portfolio. ILX is an international learning services provider, specialising in digital learning solutions for Project and Programme Managers. Russell is an experienced general manager with excellent commercial awareness and a track record in business development, having previously worked for a number of education/ technology businesses including Capita, KnowledgePool and Reed Learning. He is passionate about learning technology and the ever increasing role it plays in workplace development. Russell holds a bachelor's degree from the University of Portsmouth in Engineering Geology and Geotechnics (BEng).
PRINCE2®, MSP®, MoR® and ITIL® are registered trademarks of AXELOS Limited. APMG-International AgilePM is a trade mark of The APM Group Limited. AgilePM is a Registered Trade Mark of Dynamic Systems Development Method Limited.
About ILX Group (ILX)
ILX Group is a global all-in-one provider of Best Practice Learning Solutions. ILX delivers Portfolio Programme & Project Management, IT Service Management, Risk Management and Business Financial Literacy learning solutions. The Best Practice courses are delivered through a blend of classroom, workshops, e-learning and mobile platforms.
ILX is a market leader in PRINCE2® training and has provided Best Practice learning to more than 250,000 people across 5,000 organisations in over 100 countries. ILX works closely with its clients to deliver Industry standard qualifications and helps organisations to deliver continuous workforce improvement. The company and its multi-lingual trainers can support customers around the world with local offices also in the UK, Middle East, Australia and New Zealand. For further information visit www.ilxgroup.com or follow ILX on Twitter @ILXGroup, or Facebook www.facebook.com/ILXGroup.
Media contact:
Lena Ahad
Technology PR
lena@technologypr.eu
UK +44 (0)7908 725212