4 May 2016 - IQN, the leading, independent provider of non-employee workforce management solutions, has unveiled its new Rate, Time & Expense (RTE) functionality for contingent workers, including contractors, freelancers, temps and agency workers. RTE support will enable IQN customers and MSP partners to efficiently and accurately manage complex rate, time and expense entry rules and regulations that vary from industry-to-industry, country-to-country and region-to-region.
IQN's RTE functionality will automate and streamline the costly and time-consuming processes employed to ensure contingent workers are always paid correctly and on time – based on their location, days/shifts worked, hours logged, pay rates and expenses. RTE brings together calendar and shift definitions, pay rates and rules, overtime rules, local insurance and pension rules and timesheet definitions that can be configured to meet unique organisational and MSP needs and ensure local compliance.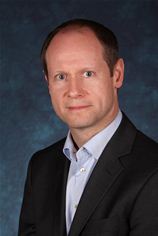 Simon Fahie
"Varying rates, overtime and shift payment agreements along with country-specific fees and taxes create tremendous complexity in the hiring and management of non-employee labour and third-party services," said Simon Fahie, IQN's Managing Director of EMEA. "Many organisations spend thousands of hours adjusting and auditing rates and payments, which leads to increased costs and compliance risks. The RTE functionality will help automate these complex tasks so that IQN customers and partners can achieve significant time and cost savings, reduce manual errors and ensure country-by-country compliance."
At the heart of the functionality is the IQN RTE engine, a highly secure, scalable platform optimised for Software as a Service (SaaS). It enables customers to apply their own rule interpretations, when and where they want, leading to a fully customised solution, for current and future requirements, while minimising risks and supporting full compliance. The RTE engine is made up of functional capabilities that can be used as standalone solutions or integrated as part of a broader collection of rules to meet specific individual customer and MSP requirements. IQN will release the first RTE functions during the second half of 2016 and roll out further capabilities through 2017.
The Kentucky Rules
One of the first examples of the IQN RTE engine in action is new functionality designed to automate the unique rules of overtime for contingent workers living in the U.S. state of Kentucky, allowing automatic calculation of overtime payments based upon hours worked instead of using manual processes.
In the state of Kentucky, contingent workers reach overtime once they exceed a 40 hour work week, and can also be paid overtime if they work seven consecutive days, with the hours on the 7th day considered overtime – even if they worked less than 40 hours overall during the 7-day work week.
"The complex overtime rules in Kentucky is just one example of how the IQN RTE rules engine can be used to efficiently and accurately manage complex rate, time and expense rules and regulations globally," said Jeffrey Varon, Chief Strategy Officer. "This new release delivers more features and functionality to automate customer procurement processes and ensure rate and payment compliance for the growing contingent labour market."
About IQN
IQN is the leading, independent technology provider of Vendor Management System (VMS) software for Global 2000 companies. IQN's products enable enterprises to intelligently manage and optimise complex services procurement and contingent workforce programs. Since 1999, IQN's products have been delivering procurement visibility and predictability, helping corporate leaders around the globe increase profitability, mitigate risk and compete more effectively. For more information, visit www.IQN.com.
For media inquiries, please contact:
Debbie Jones / Peter Rennison
PRPR
01442 245030, debbie@prpr.co.uk / pr@prpr.co.uk