London, 5th June 2019 - Icon Solutions, a leading Fintech provider of payment and technology solutions, is delighted to announce the appointment of Gema Montoya as Head of Continental Europe.
Gema brings a wealth of experience across the financial services industry globally, particularly in the payments space. She has worked with leading companies in the financial services sector, most recently at SWIFT, where she was Head of SWIFT Iberia, and led a team to achieve the successful launch of SWFT gpi. Gema also worked on a number of major compliance initiatives, fraud systems implementations and the Customer Security Programme at SWIFT. Gema specialises in business transformation and has a deep business and operational knowledge gained from implementing innovative technology projects within the financial sector.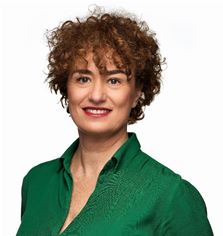 Gema Montoya
Simon Wilson, Director of Payment Solutions at Icon Solutions, said: "I am delighted to welcome Gema to Icon Solutions at a really exciting time in our growth.
Gema's extensive knowledge of the financial and technology sectors will be invaluable in helping Icon deliver real value to our customers in Europe. Gema's experience transforming and enabling businesses through the design and implementation of innovative commercial strategies will be welcomed by the industry."
Gema Montoya, Head of Continental Europe, said: "With the forecasted growth in payments volumes and the rising pressures on cost, banks face their most challenging and transformative years ever. The modernisation of payments technology is essential for their success and I am looking forward to helping Icon customers navigate this journey in Europe."
-ENDS-
About Icon Solutions
Icon Solutions provides world class payment and enterprise solutions for the global financial sector. Their clients include leading international institutions such as Banco Sabadell, BNP Paribas, Citi, HSBC, Lloyds Banking Group and Nationwide. Whether it be assessing payments systems, producing IT transformation roadmaps or simply providing subject matter expertise, Icon delivers pragmatic solutions that allow their clients to be leaner, innovative and responsive to the demands of the future.
Find out more about Icon Solutions at our website - https://iconsolutions.com
Media Contacts:
CCgroup
Wilfred Collins
+ 44 203 824 9205
Icon@ccgrouppr.com