Leading French Identity and Access Management firm brings a suite of award winning, robust IT security products
Addresses the challenges associated with increased mobility, cloud based solutions, wearables and Internet of Things
Sets ambitious growth targets in UK as part of broader expansion plans - aiming to generate 50 per cent of revenue from outside France within five years
London, United Kingdom, 14 May 2015: Leading French Identity and Access Management (IAM) solutions firm, Ilex International, today announced its expansion to the UK, offering enterprises the highest level of IT security products. The expansion to the UK is part of a broader growth strategy, with an ambitious target to generate 50 per cent of its revenue from outside France within five years.
Formed in 1989, Ilex International is the clear IAM and IT Security leader in France. It serves sectors ranging from banking, finance and insurance, to defence, healthcare, Government departments and retail. Clients include Aegis Media, Air France, Airbus, Argenteuil Hospital Centre, Bank of France, Canal+, French Ministry of Defence, French National Assembly, Joint Chiefs of Staff, and Société Générale. Ilex's suite of solutions includes access management and global Single Sign On (SSO), mobile SSO, identity and authorisation management, and authentication device management.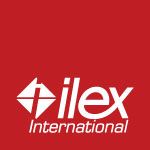 Ilex Logo
Identity and Access Management remains a significant consideration for UK enterprises, as many fail to adequately prepare and plan for this aspect of their business. This challenge can be compounded by a shortage of skilled staff, which negatively affects how organisations respond to IT security issues. While the instances of information security breaches in the UK were down slightly in 2014, 81 per cent of large organisations and 60 per cent of small businesses experienced a breach in the past 12 months[1].
"In a world of increasing and more impactful global cyber attacks, it has never been more important for businesses to get their IT security infrastructure in place," said Thierry Bettini, Sales Director at Ilex International. "Too often, Identity and Access Management is an afterthought, but enterprises must show a commitment to it in order to know who has access to what on their IT System. Failing to adequately address and minimise the risk of cyber attacks could be catastrophic for a modern business."
"Mobility is definitely the biggest challenge UK enterprises face with IT security. With the rise of BYOD, cloud based solutions, wearable technology and the Internet of Things - users and consumers have never been more mobile. Enterprises must take a holistic approach when it comes to mobile devices. Mobile can not be seen as an exception to security infrastructure, instead they must be managed by the same authentication, access and single sign-on solution. Ilex offers a complete and comprehensive solution for UK enterprises," Mr Bettini said.
As part of their expansion to the UK, Ilex will open their first office in London and are currently seeking integration partners across the IT channel. For Ilex, partners are instrumental in ensuring the quality of service the clients require. The vendor proposes a partner program in order to build a long-term relationship of trust with its partners while maintaining a consistent development strategy.
Interested organisations should contact Thierry Bettini, partner@ilex-international.com, for more information.
[1] 2014, UK Information Security Breaches Survey, Department of Business Innovation and Skills
ENDS
About Ilex International
Ilex International is a European software vendor which specialises in Identity & Access Management solutions (IAM).
Their offer is centred around 4 products: Sign&go (Web Access Management, Enterprise SSO and Identity Federation), Meibo (workflow, provisioning and identity management), Meibo People Pack (a turn-key solution for enterprise employee lifecycle management) and IDen Park (a solution for managing the lifecycle of authentication devices).
Founded in 1989, the company is based in France and provides solutions and services in Europe and Africa through its Moroccan office. Our R&D and integration teams are composed of high level IT engineers who are passionate about IT Security. We have been providing, over the past 25 years, state of the art solutions, support and integration services to a large international customer base.
For more information : www.ilex-international.com
Media Contact:
Mitchell Fox
Dimoso
Mitchell@dimoso.com
P: +44 207 033 2660