Searchmetrics introduces Link Optimization to help analyze and optimize a website's internal link structure and exploit untapped potential
Plus: New Smart Reporting feature cuts report creation time by up to 90%
San Mateo, December 09, 2015 – Searchmetrics, the leader in search and content performance, is today introducing Link Optimization, a new feature designed to help online marketers work smarter and save time when optimizing the structure of internal links between the pages on their websites. This is a much underrated website optimization process, which, if performed correctly, makes it easier for site visitors to find what they are looking for, increases traffic to important pages and improves search performance.
At the same time, the company is launching Smart Reporting, a new feature which cuts report creation time by up to 90%. This makes it easy to generate role-specific dashboard reports about search and content performances that are automatically populated with the headings and KPIs most relevant to individual job functions (such as CMO, Performance Marketer or SEO Team Leads).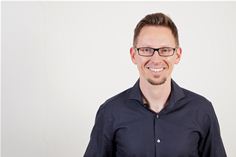 Marcus Tober, CTO and founder of Searchmetrics
Link Optimization
Discussing the advantages of well optimized and organized internal linking, Searchmetrics' CTO and founder, Marcus Tober, said:
"On any website you need to make it as easy as possible for visitors to find the content that's important to them by ensuring a good structure of internal links between related pages – it's an essential part of delivering a good user experience. Because if users can't quickly find what they're looking for on your site, they'll go elsewhere. It's also worth remembering that well managed internal links can help you increase revenue by directing visitors to your site's most important pages."
"On top of this, good internal linking makes it easier for search engines to crawl your website so they can understand your content and where it's located. And it enables an optimum flow of the all-important 'link juice'[1] to valuable pages to help improve search engine visibility and performance," added Tober.
Searchmetrics Link Optimization, part of the Searchmetrics Suite™ platform, is a new data-driven solution that performs a detailed analysis of a website's current internal link structure to identify problem areas and recommend improvements with the help of intuitive charts and visualizations. Unlike other providers it also overlays this information with Searchmetrics' own KPIs and insights about the content and search performance of the site's pages. This helps marketers focus their link optimization efforts on those pages where it will deliver the most value and so help to exploit untapped potential.
For example, the software highlights those pages that have high traffic potential and URL importance to help marketers target those parts of their sites where having a more optimized link structure can make the most difference to the business. This is especially important on large sites where it can be difficult to know where to start.
"To efficiently use your time and optimize in a targeted and effective way, you need to know which problems are most important. Link Optimization makes this possible, meaning a lot of the hard work is already done for you," said Tober.
Link Optimization helps address the needs of CMOs by helping to ensure the structure of internal links on a site is optimized to boost user experience, search performance and ultimately traffic and conversions. At the same time it helps in-house SEOs and agencies work efficiently by telling them which pages have the most untapped potential, giving them clear guidance how to prioritize their effort along with specific recommendations on what changes to make.
More information about Searchmetrics Link Optimization can be found here: http://www.searchmetrics.com/products/whats-new/release-15-12-09/
Smart Reporting
Different job roles in a business have their own specific needs when it comes to reports to help them understand how search and content strategies are performing. The new Smart Reporting feature within the Searchmetrics Suite™ makes it possible to quickly and easily create customized role-specific reporting dashboards, allowing individuals to see all the business-critical KPIs they require at a glance.
Using role-specific dashboard templates appropriate reports can be automatically generated and quickly tailored to individual needs to save time and effort, explains Tober:
"So CMOs can receive a high-level overview of the search and content performance of their domain against competitors, for example. While SEO Team Leads and performance marketers on the other hand, can see a direct comparison of organic search performance against the paid channel. "
More information about Smart Reporting can be found here: www.searchmetrics.com/products/whats-new/release-15-12-09/
[1]"Link Juice" is an SEO term referring to the power of an incoming backlink from other sites or blogs. Backlinks from high profile, trusted sites will pass more "juice" than low level or poor quality sites. Search engines such as Google use the number of links coming to a site (and their juice/power) as a measure of the popularity of the site. Hence the juice from backlinks such as these is one of the factors that determine a site's search rankings. This juice/power can be distributed from popular pages on a site that have many backlinks to other pages (with fewer backlinks) to provide a rankings boost to these pages.
About Searchmetrics
Changing search technology has forced SEO platform providers to up their games. These changes have created an entirely new search paradigm − search and content optimization. And since search engines have put a fence around a lot of their data, SEO platforms need to bring their own rich data to the party − and powerful tools to analyze it.
There's only one search platform that owns its data: Searchmetrics, the world's #1 SEO and content performance platform. We don't rely on data from third parties. Our historical database spans seven years and contains over 250 billion pieces of information, such as keyword rankings, search terms, social links and backlinks. It includes global, mobile and local data covering organic and paid search, as well as social media. We have the largest global reach of any SEO platform, crawling the Web every day in more than 130 countries.
Searchmetrics monitors and reveals the full business available to you online. We provide our customers with competitive advantage and help them identify new business opportunities by exposing the content consumers are engaging with on industry and competitors' sites. Our Visibility Score − trusted by reputable media sources such as The New York Times, Bloomberg, and The Guardian − reliably indicates your online presence.
We provide the insights our customers need to deliver results. Searchmetrics guides SEOs and content marketers with suggestions for creating content that improves relevance and boosts conversions. It shows the connection between social media links and overall engagement. And its analytics make clear which content performs the best and how an organization's content performs against its competitors.
With Marcus Tober, one of the top 10 SEO minds in the world, leading Searchmetrics' product development, we have over 100,000 users worldwide, many of whom are respected brands such as T-Mobile, eBay, TripAdvisor, Siemens and Symantec. They depend on Searchmetrics and our 10 years of product innovation to maximize their online performance.
We are the future of search. Today.
Media Contact
Uday Radia
CloudNine PR Agency
uradia@cloudninepr.com
+44 (0)7940 584161