16th October 2013, Warrington, UK: MDS, a leader in billing and customer management solutions supporting complex and converged service enablement, has today announced the appointment of Mark Edwards as CEO.
Edwards has spent the last 14 years as CEO and board member of various companies where he has led the rapid growth of mobile businesses. This included Mformation, which he grew from a start-up to a global leader in mobile device management supplying Tier 1 customers; and Aylus Networks, a leader in mobile video technology. Edwards' senior roles have also seen him manage and direct rapidly growing businesses at Microsoft, Symbian and Hewlett Packard.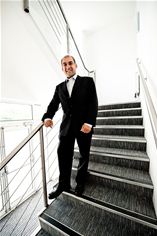 Mark Edwards
His appointment marks a significant step towards MDS' strategy of global expansion, given his proven track record of building truly global businesses.
On his appointment Edwards said, "The integrated modular solution for billing, customer management and analytics offered by MDS, is ideally positioned to help service providers flexibly and rapidly respond to the needs of today's complex environment of managing users through the lifecycle of digital products and services. I am excited and honoured to be joining the MDS team, to lead the growth with both our existing customers as well as in new markets."
Martin Dawes, Chairman, MDS, said of the appointment, "Mark is renowned as a growth CEO and his reputation in the telecoms and technology industry is second to none, which is the main reason the Board has made the investment in bringing him to MDS. His track record in growing companies into global operations is going to be a huge asset to MDS. I would also like to thank Dewi Thomas who has been CEO for several key periods during the development of MDS, who now resumes his role on the MDS board as Vice Chairman."
MDS' integrated revenue and customer management platform performs billions of billing transactions a year, and processes over $1bn of billing revenue for customers such as BT, eircom Business, TalkTalk Business and Telefónica O2. Billed-for services in production include mobile voice and data, LTE, broadband, home phone, IPTV and Wi-Fi. MDS enables service providers to benefit from an integrated billing, CRM and customer insight solution to address enterprise B2B, SME, consumer, MVNO, VNO, wholesale segments and converged service providers.
This is possible through MDS' powerful service-agnostic billing architecture, putting the customer at the centre and enabling the billing and management of any service, anywhere and in any way the service provider wishes to bill and view on a single screen.
As communications service providers seek solutions to help them to more quickly and cost-effectively monetise converged and digital products and services, they want a solution that is integrated, flexible, can adapt to value pricing initiatives, that can layer in new services quickly and easily and with a lower total cost of ownership. These are benefits inherent to MDS' platform that can all be delivered in the form of a mature, scalable managed service with a host of guaranteed service level agreements resulting in increased profitability.
ENDS
About MDS
MDS provides revenue and customer management solutions enabling communications and IT service providers to grow their business and effectively serve their most complex customer segments, through the launch and management of new converged products and services.
MDS empowers service providers to consumptively price and bill any product and service rapidly and accurately, at a low total cost of ownership, helping them to better understand and enhance the experience of their customers and enhance profitability.
Headquartered in the UK, MDS solutions process over $1bn per annum for customers in Europe and the US including ACN, BT, eircom Business, Fujitsu, Gogo, TalkTalk Business and Telefónica O2.
MDS was a winner in the Times profit track 2011.
For more information please visit www.mdscem.com
Press Contacts
Sammy Jamieson
E: MDS@octopuscomms.net
T: 08453 700 655