InfinityQS partner network receives a significant boost as Tata Consultancy Services embrace InfinityQS Enact to bolster its Industrial IT Services capabilities.
InfinityQS, the global authority on data-driven enterprise quality, today announced that Tata Consultancy Services (TCS) is to join the InfinityQS channel partner program to form a new strategic alliance. The new partnership with Tata Consultancy Services will enable its blue-chip industrial clients to leverage the award-winning InfinityQS Manufacturing and Quality Intelligence platform, Enact. It will also enable InfinityQS to utilize TCS's expertise in IT, business & technology services, and engineering, to support existing partners within the InfinityQS partner network.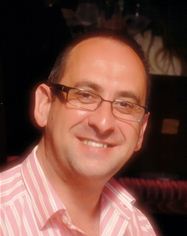 Jason Chester, Director of Channel Programs, InfinityQS
Tata Consultancy Services, a part of the Tata Group, India's largest multinational business group, helps manufacturers monetise connected products, operations and customers. With InfinityQS Enact, TCS will be able to help its clients leverage significantly greater business value by gaining end-to-end visibility and insights from within their manufacturing and quality processes. With TCS's expertise in advanced manufacturing solutions and the digital transformation of industrial environments, InfinityQS Enact adds a critical component to their solution portfolio.
For manufacturers to remain competitive, they need to fundamentally evaluate their existing operational processes in order to optimize them and to drive much greater level value from their entire supply chains, including the production environment. However, to do this effectively, manufacturers need real-time visibility into their end-to-end manufacturing operations, to help them make informed decisions when and where it matters – InfinityQS Enact has become a vital component of this process.
Speaking about the partnership Regu Ayyaswamy, Vice President and Global Head IoT & EIS at Tata Consultancy said: "Increasingly, we're seeing demand from our clients for greater flexibility across their plant IT solutions and because of this, it was the right time to bolster our services portfolio by becoming part of the InfinityQS partner program. Doing so enables us to integrate our solutions and offerings with Enact easily and seamlessly while leveraging its global support. Now our clients can capture data streams from a variety of plants and can significantly improve their production processes globally."
Jason Chester, Director of Channel Programs for InfinityQS, said: "Tata Consultancy Services is, without doubt, a revered global advisory company. We have successfully worked with TCS in the past on major projects with some of the world's most recognizable manufacturing brands. To formalize this relationship through a new strategic alliance is a major opportunity for both our clients and prospects. Combining our best-in-class Enact solution with their exceptional services pedigree will be a transformative opportunity for the manufacturing industry."
-Ends-
About InfinityQS International, Inc.
InfinityQS® International, Inc. is the global authority on data-driven manufacturing quality. The company's Quality Intelligence solutions—Enact™ and ProFicient™—deliver unparalleled visibility and strategic insight across the enterprise, from the shop floor to the boardroom, enabling manufacturers to re-imagine quality and transform it from a problem into a competitive advantage. Powered by centralized statistical process control (SPC) analytics, InfinityQS solutions provide operational insight to enable global manufacturers to improve product quality; decrease costs and risk; maintain or improve compliance; and make strategic, data-driven business decisions. Headquartered near Washington, D.C., with offices in Seattle, London, and Beijing, InfinityQS was founded in 1989 and now services more than 2,500 clients—from the smallest to the world's leading manufacturers—including Ball Corporation, Boston Scientific, Graham Packaging, and Medtronic. For more information, visit www.infinityqs.com.
Press contacts
Nick Bird/ Christian Stevens,
Spreckley
Tel: 0044 (0)207 388 9988
Email: infinityqs@spreckley.co.uk