Latest addition to the company's global channel partner program will support manufacturers to improve production quality and real-time process control
ONG Automation, the Irish Industrial Automation System Integrator, has signed a partnership with InfinityQS, the global provider of Manufacturing Quality Intelligence software and services.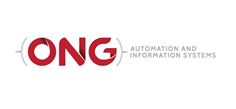 ONG Automation logo
Originally founded in County Cork, Ireland, ONG Automation operates internationally, specialising in areas including Pharmaceutical, Food & Beverage, Manufacturing, Energy, Medical Devices and Semiconductor. The company's highly skilled engineers take pride in their unique ability to leverage extensive process knowledge and provide key decision makers with the appropriate information to maximise productivity while reducing Total Cost of Ownership (TCO).
ONG was looking to increase its strength and dynamism by partnering with InfinityQS and leveraging its cloud-based quality intelligence platform, Enact, to improve clients' production quality. Enact's cloud powered SPC analytics engine revolutionises quality effectiveness by quickly analysing critical data to deliver the strategic operational insights necessary to improve competitiveness and financial performance. It creates a gateway to Industry 4.0 and the Industrial Internet of Things (IIoT) by giving manufacturers a platform to support the digital transformation of their quality processes.
Eddie Holohan, Engineering Manager at ONG Automation, stated: "Our clients were calling for a solution that could make better use of the quality data they collect to improve product quality, and we recognised the significant role of statistical process control (SPC) to improve quality and operational performance. We approached InfinityQS about using its cloud-based Quality Intelligence platform, Enact, and we are very excited about the potential benefits it will bring to all our customers across Ireland and beyond. We enthusiastically welcome our new partnership with InfinityQS and look forward to working together to support manufacturers across Europe."
Jason Chester, Director of Channel Programs for InfinityQS comments "Ireland has become an important manufacturing base for a number of leading companies, particularly in food & beverages and life sciences, with many using the latest manufacturing methods and technologies. Building on the success of our global partner program which is comprised of the best engineering, manufacturing IT and automation experts in the world, we are looking forward to working closely with ONG to bring the benefits of our combined offering to all their clients and prospects."
-ENDS-
About InfinityQS® International, Inc.
Celebrating its 30th year, InfinityQS is the leading global provider of Manufacturing Quality Intelligence software and services. Powered by a robust Statistical Process Control (SPC) analytics engine, the company's solutions—Enact® and ProFicient™—deliver unparalleled visibility and strategic insight across the enterprise, from the shop floor to the boardroom. This extensive deep-dive capability enables manufacturers to improve product quality; decrease cost and risk; improve compliance; and make strategic, data-driven business decisions. Headquartered near Washington, D.C. and with offices in Seattle, London, and Beijing, InfinityQS has thousands of customers around the world, including Ball Corporation, Boston Scientific, Graham Packaging, and Medtronic. For more information, visit www.infinityqs.com.
About ONG Automation
ONG Automation is an Industrial Automation Systems Integrator delivering real-time solutions which transform businesses in two major areas:
We use cutting edge technology to provide our customers with real time reporting and analytical tools. This results in key decision makers having the right information at their fingertips to effectively make the best decisions to maximize productivity.
We deliver support for assessing asset strategies and implementing advanced asset management systems, including Condition-Based Maintenance and Predictive Maintenance, to enable your Enterprise to achieve best-in-class asset base performance.
Press contacts
Nick Bird/Christian Stevens,
Spreckley
Tel: 0044 (0)207 388 9988
Email: infinityqs@spreckley.co.uk