Value raised by insurtech firms on track to reach $6bn this year.
Telematics, drones, IoT and mobile-first technology set to further transform the insurance sector.
London, UK – 11 September 2019. The Insurtech M&A Market Report from international technology mergers and acquisitions advisors, Hampleton Partners, reveals that 2019 global fundraising for insurtech neared $3 billion in 1H 2019* and is on track to reaching $6 billion by the end of the year. Last year, insurtech fundraises increased 27 per cent, with 257 deals closed in 2018 vs 202 deals in 2017.
Hampleton Partners also noted that nearly one third of insurtech investments targeted European companies, with Europe's global investment share growing from 23 per cent to 31 per cent.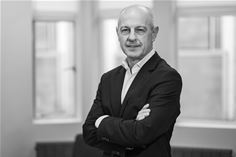 Miro Parizek, founder, Hampleton Partners
This trend is spearheaded by insurtech hubs in Germany, the UK and France – with half of the ten largest insurtech investments in 2018 flowing into companies based in Berlin.
Meanwhile, there have been 132 M&A transactions since 2016, with 18 acquirers having made more than one acquisition in the last three years. These include the likes of Verisk, iPipeline, Solera, Applied Systems and TIA Technology.
Financial buyers remain active, as the proportion of private equity acquisitions came in at 15 per cent, squarely in line with the 13 to 15 per cent share observed over the past few years. These buyers have acquired solution provider veterans in need of modernisation.
Miro Parizek, founder, Hampleton Partners, said:
"In this high-growth sector, we have seen more VC funding being funnelled into larger- and higher-valuation deals that have already shown success. Emerging technologies offer solutions to underserved markets, enhance business models, or create new markets altogether. For example, insurtechs are taking advantage of global trends in smart home device tech to shift towards proactive risk management for homeowners, rather than reactive risk assessment, in this new disruptive business model."
Emerging insurance technology
Hampleton's report found interest from investors and buyers in a raft of emerging technologies, including:
Telematics - identified as the biggest underwriting breakthrough since credit scoring. Data collected by connected devices in homes, cars and smartphones provides a detailed profile of consumer habits and activities, enabling insurers to accurately risk-adjust tailored insurance packages for every individual.
Wearable tech gadgets act as the telematics solution for life insurance: consumers' daily physical activity statistics can be linked to their health insurance, allowing consumers to pay lower premiums the more exercise they record.
Currently, smartphone usage-based insurance or UBI is one of the biggest strategic priorities among insurers.
Drones - not only do drones need insuring when sent on a mission, they are also helping insurers gather information before processing claims. Drone flights can improve claims efficiency after extreme weather events or a natural disaster, when physical access to property is restricted or impossible. Drone imaging can offer a complete picture of the situation quickly.
Mobile-first platforms - in February 2019 Solera acquired In4mo's mobile-first property claims provider, adding to Solera's asset management and risk protection technologies for the automotive and property insurance markets in the Nordics.
Disruptors like Root Insurance are powered by mobile. As the first licensed insurance carrier of its kind in the U.S its rates are set by using smartphone technology and data science, to measure driving behaviour.
In August 2019, Root raised $350 million in a Series E round led by Coatue Management and DST Global, bringing this rising star's valuation to $3.65 billion.
Lemonade - a mobile-first service for renters and homeowners poses questions to potential customers before delivering a quote, via an AI-backed system. Lemonade received Series D funding round of $300 million led by the SoftBank Group in April this year. The company claims that 30 per cent of claims are paid in seconds. It also differentiates itself from traditional insurance providers by integrating a giveback system at the end of the year to benefit good causes.
The future of Insurtech M&A
Miro Parizek concluded,
"M&A volumes are stable for now, at almost 50 transactions per annum in the insurtech space. We are certain this will go up in the medium term as many of the hundreds of well financed start-ups mature and become attractive targets for insurers and solution providers. A very small number of the start-ups will eventually IPO. A number, of course, will fail. A good chunk of the rest will find a new home at companies with broader product or service portfolios, or in the hands of innovative insurers who wish to own and control the technologies they use."
Download the Hampleton Partners Insurtech M&A Market Report here: https://hampletonpartners.com/insurtech-report-2018
* According to CB Insights.
ENDS
For further media information, photography or interviews, please contact:
Jane Henry
Marylebone Marketing
Email: jane@marylebonemarketing.com
Mobile: +44 789 666 8155
Web: marylebonemarketing.com
Note to Editors:
Hampleton Partners' Insurtech Market Report 2H 2019 is compiled using data and information from the 451 Group (www.451research.com); Capital IQ, a product of S&P Global; and CB Insights.
About Hampleton Partners
Hampleton Partners is at the forefront of international mergers and acquisitions advisory for companies with technology at their core. Hampleton's experienced deal makers have built, bought and sold over 100 fast-growing tech businesses and provide hands-on expertise and unrivalled advice to tech entrepreneurs and companies which are looking to accelerate growth and maximise value.
With offices in London, Frankfurt and San Francisco, Hampleton offers a global perspective with sector expertise in: Automotive Technology, IoT, AI, FinTech, Hi-Tech Industrials & Industry 4.0, Cybersecurity, VR/AR, HealthTech, Digital Marketing, Enterprise Software, SaaS & Cloud and E-commerce.
Download the full range of sector reports here and follow Hampleton on LinkedIn and Twitter. For more information visit https://www.hampletonpartners.com