Scalability and reliability critical for expanding international operations
London, UK, Oslo, Norway and New York, NY, 19 March 2019: Integral Research has selected Confirmit Horizons as the global software solution to support the continued international expansion of its Market Research operations business.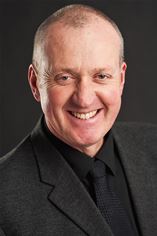 Tim Hannington
Integral Research provides end-to-end MR operations services to research agencies and management consulting firms around the world. It is committed to delivering the optimum service levels and expertise required to support the most complex work. This includes targeting hard-to-reach audiences around the world, through to respondent validation and the development of enhanced respondent engagement strategies.
Sean Ivory, CEO at Integral Research explained that scalability, reliability, and support for all data collection methodologies were key to the selection of Confirmit: "We continually collect both online and offline data for our clients around the world so the importance of 100% uptime is critical. We need to ensure that our interviewers and our respondents have an uninterrupted and positive experience during the research process.
"Confirmit was the ideal choice. Not only because it meets these key criteria but it also enables us to customise survey design to mirror our clients' branding, program every question type, and deliver on the increasingly important issue of data security and encryption. Our clients have very stringent IT security policies which we must adhere to, so it's reassuring to know that all data is safely and securely stored," he added.
Confirmit Horizons is used by every member of the Integral Research operations team, from Project Management and Programming through to the Executive Interviewing team. It supports every facet of Integral Research's business, from seamless switching between methodologies to tracking Executive Interviewer hours to support payroll management.
"The ability to customise every report to each client and project has been a particular success for us. We've had extremely positive feedback from our clients about its ability to enable them to track real-time progress on individual studies," said Ivory.
Tim Hannington, Chief Revenue Officer at Confirmit, said: "As an international business ourselves, we are well aware of the need to provide our customers with the scalability, uptime and support needed to provide a service 24 hours a day across the globe. We know that our customers rely on our investment in R&D and creative thinking to help them embrace cutting edge MR technology and solutions, adding value to their own clients. We are delighted that Integral Research has selected Confirmit as the backbone of its growing business."
Ivory added: "Our clients partner with us in order to spend more time analysing the numbers, instead of aggregating them. We work hard to improve the accuracy and quality of the research we conduct for our clients and our partnership with Confirmit allows us to take advantage of the latest technology to achieve that goal."
-Ends-
About Confirmit
Confirmit is the world's leading SaaS vendor for multi-channel Customer Experience, Employee Engagement, and Market Research solutions. The company has offices in Oslo (headquarters), Grimstad, London, Moscow, New York, San Francisco, Sydney, Vancouver, and Yaroslavl. Confirmit's software is also distributed through partner resellers in Madrid, Milan, Salvador, and Tokyo.
Confirmit powers Global 5000 companies and Market Research agencies worldwide with a wide range of software products for feedback/data collection, panel management, data processing, analysis, and reporting. Customers include Aurora, British Standards Institution, Cross-Tab, Dow Chemical, GfK, GlaxoSmithKline, GMO Research, Nielsen, Research Now, RS Components, QRS, SSI, and Swisscom. Visit www.confirmit.com for more information.
About Integral Research
Integral Research specialises in building the teams, technology and processes to support the most complex and challenging research projects in domestic, international, emerging and hard-to-reach markets. It provides end-to-end international research services for companies, management consultants, research agencies and universities across the globe, combining strategy and expertise to deliver tailored solutions in over 60 countries and in 30 + languages. Visit www.integralresearch.com for more information.
Media Contact:
Melanie Oxford
Indigo River
mel@indigo-river.co.uk
M: +44 (0)7515 632065