Secure person-to-person File Transfer solution recognised for its value to small enterprises as a finalist in 'Best SME Security Solution' category
London, UK – 22 February 2013 – Ipswitch File Transfer's MOVEit Ad Hoc is shortlisted for SC Magazine Europe's 'Best SME Security Solution' Technology Award. MOVEit Ad Hoc ensures secure sending and receiving of sensitive files and messages between individuals and groups.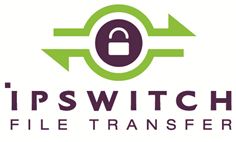 Ipswitch File Transfer logo
MOVEit Ad Hoc technology provides peace of mind for businesses sharing mission critical digital information with their employees, partners and customers using Outlook or any simple browser interface. A recent Ipswitch study reveals that more than a third of people sharing information are doing so insecurely, through personal email or consumer file-sharing sites. MOVEit Ad Hoc provides a simple yet secure solution to sharing files which avoids this increasingly prevalent risky behaviour.
SC Magazine is the world's largest dedicated IT security publication, serving the industry for over 15 years. The SC Awards Europe are among the most coveted and prestigious awards for the information security industry, honouring vendors that deliver the most innovative security technologies. Ipswitch File Transfer MOVEit Ad Hoc has been shortlisted for a Technology Award in the category of 'Best SME Security Solution'. This category is open to innovative products addressing the security demands of smaller enterprises. Winners will be announced at the SC Magazine Europe Awards on 23 April, to be held at London's Hilton Park Lane.
"For over 20 years Ipswitch has been a leader in providing secure Managed File Transfer solutions," said Jeff Whitney, VP of Marketing for Ipswitch File Transfer. "It's an honour to be recognised by SC Magazine, not just for ourselves, but on behalf of the many businesses and industries that depend upon Ipswitch File Transfer to protect their most valuable and sensitive information. It's particularly rewarding for MOVEit Ad Hoc to be recognised on the heels of our recent launch of MOVEit Cloud Ad Hoc - our easy-to-use, IT-approved, cloud-based File Transfer solution.
MOVEit Ad Hoc is part of a portfolio of MOVEit solutions which also includes:
MOVEit Ad Hoc and MOVEit File Transfer can be deployed on-premises (MOVEit DMZ) or in the Cloud (MOVEit Cloud).
Ipswitch File Transfer's other products include:
MessageWay: a platform for secure B2Bi and managed file transfer (MTF)

WS_FTP Professional: desktop software enabling end users to upload and download files

WS_FTP Server: server-based software for simple, secure file transfers
About Ipswitch File Transfer
Ipswitch File Transfer provides solutions that move, govern and secure business information between employees, business partners and customers. Our proven solutions lead the industry in terms of ease of use, allowing companies of all sizes to take control of their sensitive and vital information and improve the speed of information flow. Ipswitch File Transfer lets organisations govern data transfers and file sharing with confidence and enables compliance by balancing the need for end user simplicity with the visibility and control required by IT. Ipswitch File Transfer solutions are used by thousands of organisations worldwide, including more than 90% of the Fortune 1000, as well as government agencies, financial services, healthcare, retail and millions of prosumers. Learn more at www.IpswitchFT.com.
MOVEit is a registered trademark of Ipswitch File Transfer
Press contacts:
Hazel Butters or Sinead Gosai, Prompt Communications on behalf of Ipswitch File Transfer
Tel: 020 8996 1653 | Out of hours: 07780 687813
ipswitchft@prompt-communications.com
Sophie Pellissier
Director, International Marketing | spellissier@ipswitch.com