Netherlands, Germany the UK and Nordics also favoured locations
London, 30 June 2016 - A survey of enterprises conducted by BroadGroup at the recent Datacloud Europe congress which took place in Monaco revealed new evidence of their intention for future deployment of IT assets.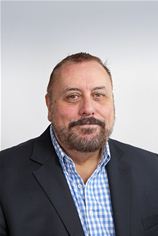 Philip Low, Managing Director, BroadGroup
The survey covered Finance, Professional Services, Energy and Utilities, Manufacturing and Technology and sought to understand how the IT infrastructure leaders interviewed were driving innovation on a global scale across these verticals. As well as understand how these organisations were leveraging IT to meet their enterprise demands and priorities as they face transformational challenges and opportunities. More than 36% of companies interviewed were planning or were early adopters of cloud.
Collectively the survey involved international companies represented and headquartered in the USA, Europe and Africa with a combined revenue of more than €274bn. The companies employ in excess of half a million people and operate more than 400 data centers.
Asked about the intention to deploy IT assets geographically, respondents identified Ireland as the lead location among all European countries. This was followed by the Netherlands, Germany and the UK respectively. Bearing out evidence suggested in earlier research by BroadGroup, a requirement for data center facilities in Africa is now definitely emerging.
Nordic markets also figured strongly in the geographic rankings of European locations.
Among the current technology and business priorities respondents rated cloud and security as of foremost concern. Companies were particularly focused on the improvement of the reliability and performance of cloud providing a flexible infrastructure.
"The survey revealed a sustained appetite for international expansion of IT asset deployment across a number of verticals," commented Philip Low, managing director of BroadGroup.
"However the results also suggested that cloud and security are still regarded by many as part of the same concern, and that more than a third of enterprises interviewed are still in the early stages of cloud adoption."
BroadGroup will next host Datacloud Nordic in Stockholm on October 20 where international enterprises will be invited to assess markets in the region for colocation and new build investment together with data center tours across the region.
About BroadGroup
BroadGroup is an Information Media Technology and Professional Services company. Established in 2002, BroadGroup achieved rapid recognition and growth through delivering quality research and insight in a number of niche and emerging areas of the telecommunications and technology sector. Since founding, the Datacentre and Cloud practice has been the main focus of the company. BroadGroup has now become the leading international research and consulting group in this area, through three business lines: consulting, market reports and events. http://www.broad-group.com/
Press contact
Julia Vockrodt
Silja Ingham
VP Communications
07792 949971