The two companies' easy-to-use platform improves customer experience management for telcos and large enterprises
Milan, September 4, 2018 – Italtel - a multinational ICT company that together with Exprivia forms a new large Italian ICT group for the development of innovative solutions and services - has partnered with Habble, a leading cloud platform providing real-time monitoring and optimization of landline, mobile and data company communications through advanced analytics.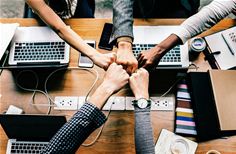 Italtel and Habble partner to expand cloud-based value added services offering
The partnership combines Italtel's competences from working closely with major international carriers and large enterprises with Habble's expertise in web-cloud platforms. The solution created will help telecommunications operators and large enterprises improve end-users' customer experience by highlighting specific customer needs, obtained through collecting and analyzing landline and mobile network traffic data.
Daniela Martino, Head of the Marketing and Management Telco and Media Product/Solutions Unit at Italtel, said: "The partnership with Habble allows us to consolidate and expand our portfolio of innovative cloud-based solutions for telcos and large enterprises. We believe the Habble solution, which can be integrated into our proprietary technologies, can improve operational efficiency and contribute to the success of enterprise businesses, as well as offer service providers the capability to improve customer satisfaction."
With the solution, operators will be able to build new service bundles for business customers that can be personalized by IT managers based on specific needs and company policies. Additionally, sudden peaks in traffic and the related costs – for example, when roaming – can be monitored in real-time, preventing any complaints and/or disputes and reducing customer care costs.
Enterprises can use the cloud-based solution to improve management and control of external communications. Centralized data control enables customizable analytics and reporting that can reduce the time required for managing systems and analyzing data by up to 80%. The platform's configuration system also allows the use of company telephones to be monitored.
Habble CEO and Founder Antonio De Luca said: "We are very pleased to have formalized this partnership with Italtel as the team's expertise means they can certify us with telco carriers, to which we know we can bring great value by introducing a great degree of innovation to their infrastructure through our technology. Telco carriers are an important vehicle for us to reach indirect customers, who often explicitly request access to our platform directly through their telecommunications provider."
***
Habble is the cloud platform that analyses in real time all communications from your company's fixed, mobile and data network by applying advanced analytics algorithms able to bring significant benefits, such as predictive alerts on extra costs, dashboards for monitoring and distribution of the expenditure guidelines and, last but not least, the optimization of tariff plans for cost savings.
Habble was born in December 2011 as spin-off of Hisolution, a company specialized in telecommunication outsourcing services for businesses and from 2017 it is in the "gillyfication" program of the GELLIFY innovation platform.
Contact:
Antonio De Luca
antonio.deluca@habble.it
Italtel is a multinational company that operates in the Information & Communication Technology sector with a strong focus on innovation. The Italtel offer is based on solutions for networks, data centers, business collaboration, digital security, the internet of things. The solutions are composed of proprietary and third party products, managed services, engineering and consultancy services. Together with Exprivia, which recently acquired Italtel's controlling shareholding, it constitutes a new large Italian ICT group that intends to be a leader in digital transformation through the development of innovative solutions and services both in Italy and abroad. The target market consists of service providers, public and private enterprises, with a specific focus on vertical markets such as Energy, Health, Industry, Defense, Finance and Smart Cities.
Contact:
Laura Borlenghi
Tel.: +39 3357694240
laura.borlenghi@italtel.com