Bill McHenry appointed as Non-Executive Director
Cardiff Capital Region – 13 February 2017: Next Generation Data (NGD) today announced the key senior management appointment of Bill McHenry who has joined the board as a Non-Executive Director.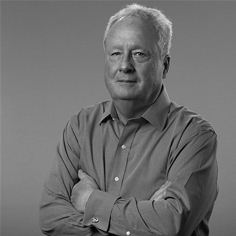 Bill McHenry
Based in New York, Mr McHenry is Managing Director, Global Head of Critical Systems, JP Morgan Chase. He brings over 35 years IT industry experience including specialist knowledge in data centre infrastructure and facilities management. With his considerable network of business contacts and first-hand knowledge of the North American data centre industry, he will play a key role in NGD's post-Brexit international expansion strategy.
Commenting on Bill McHenry's appointment, Simon Taylor, NGD's Chairman, said "NGD is delighted that Bill has joined us to help shape and deliver our international growth strategy, with a particular focus on the US market where we are already experiencing growing demand. Bill's reputation and contacts will be of immense value as we move to secure more contracts directly with major US-based corporations."
Bill McHenry added: "I am very pleased to be on board at NGD as a Non-Executive Director and excited by the opportunity of helping accelerate the company's growth internationally. I firmly believe NGD's world class mega data centre ticks all the boxes for many major US based enterprise corporations and service providers looking for more secure, future-proof facilities in Europe. The company has already proven its capability for consistently meeting and exceeding the stringent IT and hosting requirements of several global cloud and enterprise organisations."
NGD's multimillion dollars 750,000 sq ft data centre campus was opened seven years ago and is the largest in Europe. Earlier this year the company secured significant funding from Infravia Capital Partners to accelerate expansion.
About NGD Europe
Located in the Cardiff Capital Region, NGD is a purpose-built carrier-neutral Tier 3 facility offering 750,000 sq feet (gross internal area) of highly secure and cost-effective space housing up to 22,000 racks. These can be arranged into self-contained and colocation data halls of various sizes all with independent services, resilient power and cooling systems. NGD Europe's environmentally-friendly high level technology infrastructure has been designed to meet and exceed the ever increasing demand for more computing power. Among its many features are a high capacity 180 MVA power supply direct from the super grid and sourced from 100 per cent renewable energy; and a variety of on-site high-speed, low latency carrier interconnects.
For further information:
Next Generation Data Ltd
www.ngd.co.uk