Task Force to build on solid smart home foundations
06 December 2012 An open forum concerning the delivery of smart home services will be hosted in Tokyo on 11 December by HGI, the leading global organisation for publishing requirements for the digital home.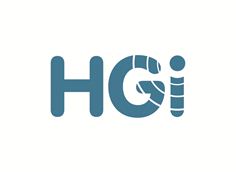 HGI Logo
The workshop will discuss the use-cases and methods of delivering smart home services. It will compare and contrast the Japanese smart home ecosystem with the requirements of HGI companies in different regions.
Takefumi Yamazaki, a member of HGI's Board representing Japanese service provider NTT, said that the HGI's work to clarify requirements for the software architecture of the home gateway is key to enabling services such as home automation, home health care, and energy management, which are extremely important in the Japanese ecosystem.
"The home gateway is increasingly becoming the platform of choice for delivering smart home services to consumers," said Mr Yamazaki. "To enable the next steps, HGI is defining software modularity, the smart home abstraction layer, smart home interconnect requirements, and home gateway testing strategy. These are cornerstones of a smart home ecosystem.
"With the open forum, we would like to spur discussion of the Japanese ecosystem requirements and help HGI address the particular Japanese needs."
An important aspect of the forum is discussing the particular needs of the Japanese market for smart home interconnects, and both ECHONET and ZigBee will address the HGI open forum.
Mr. Fukunaga, member of ZigBee SIG Japan, commented: "ZigBee is a key technology in the smart home ecosystem in Japan. We are very pleased to take part in the HGI open forum and to participate in the discussions about service provider needs in this area."
The Tokyo Workshop is free to attend upon prior registration for industry members; however the number of seats is limited.
Following the workshop, HGI members will meet throughout the week to progress their work in the smart home, particularly focussing on Application Programming Interfaces suitable for service deployment. HGI members will also discuss testing and requirements for home networking and gateways.
For additional information about HGI, including registration details for joining the HGI Tokyo Forum and/or the quarterly meeting as an observer, please visit http://www.homegatewayinitiative.org/ and contact contact@homegatewayinitiative.org.
Ends
About the Home Gateway Initiative http://www.homegatewayinitiative.org/
The HGI, founded in 2004 by nine telecom operators, is shaping the next generation of internet and voice services. Starting from use-cases and service needs, the HGI sets requirements for Home Gateways, infrastructure devices, and the home network. The HGI now has over 60 members from across the globe, representing the entire spectrum of players in the broadband home area.
For all media enquiries, please contact Martyn Gettings (martyn.gettings@proactive-pr.com) or call +44 1636 812152.
About ZigBee
ZigBee offers green and global wireless standards connecting the widest range of devices to work together intelligently and help you control your world. The ZigBee Alliance is an open, non-profit association of approximately 400 members driving development of innovative, reliable and easy-to-use ZigBee standards. The Alliance promotes worldwide adoption of ZigBee as the leading wirelessly networked, sensing and control standard for use in consumer, commercial and industrial areas. For more information, visit: http://www.zigbee.org/