Jefrey Gomez today joined Econsultancy as Commercial Director, Asia in response to the growing demand for Econsultancy digital marketing and e-commerce expertise in the region.
Gomez is an expert in business development, and has worked in the shipping, e-commerce and travel sectors. Having spent almost four years heading up the Marketing Institute of Singapore, Gomez has been closely involved in the educational development of the marketing community in Singapore. He was appointed as the Executive Director of both the Marketing Institute of Singapore and Marketing Institute of Singapore Training Centre in April 2010.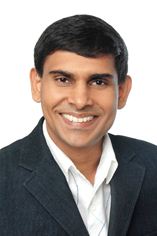 Jefrey Gomez, Econsultancy
Jefrey Gomez commented, "I'm delighted to be joining Econsultancy as they develop a local presence in the Asian market. Digital marketing is now such an integral part of the marketing mix, and Econsultancy's long-standing commitment to developing best practice offers a benchmark for the industry. I look forward to building the Econsultancy community in the region through Econsultancy's membership, training and events."
Econsultancy's Asian membership reach has been expanding steadily as the need for digital skills grows within the region.
Econsultancy already runs a programme of public digital marketing training courses in Singapore and Kuala Lumpur through partners Click Media Asia, including SEO, mobile and social media as well as the industry-leading Fast Track two day introduction to digital marketing course.
Econsultancy has also been delivering a number of tailored in-company training programmes in Singapore, Hong Kong, Seoul, Beijing and Shanghai for its global clients, as well as attracting more local companies.
Digital Cream Singapore, a peer-to-peer roundtable event for senior marketers, launched in 2011 and will run for the second time in November, with Digital Cream Shanghai marking the first event for Econsultancy to take place in China later this year.
Peter Abraham, EVP, EMEA & Asia said, "Jefrey has a strong track record in developing a community of marketers. We welcome Jefrey to the Econsultancy team and are looking forward to building our presence in Asia and helping businesses and agencies be the very best at digital."
- Ends -
Media contacts
Peter Abraham, EVP, EMEA & Asia
peter.abraham@econsultancy.com
Tel. +44 (0)20 7269 1450
Clare Laurie, Head of Marketing (London office)
clare.laurie@econsultancy.com
Tel. +44 (0)20 7269 1450
About Econsultancy
Econsultancy is a global independent community-based publisher, focused on best practice digital marketing and e-commerce, and used by over 300,000 internet professionals every month.
Our hub has 120,000+ members worldwide from clients, agencies and suppliers alike and is used by more than 350,000 online professionals each month. We help our members build their internal capabilities via a combination of research reports and how-to guides, training and development, consultancy, face-to-face conferences, forums and professional networking.
For the last ten years, our resources have helped members learn, make better decisions, build business cases, find the best suppliers, accelerate their careers and lead the way in best practice and innovation.
Econsultancy has offices in London, New York and Dubai and we are a leading provider of digital marketing training and consultancy.
For more information, visit http://econsultancy.com or follow @econsultancy on Twitter.