[LONDON - 8 AUGUST 2017] - Joe Browns, the UK-based men's and womenswear lifestyle brand, has revealed substantial incremental return on investment thanks to its growing relationship with Qubit, the market leader in personalization technology.
Joe Browns have been working with Qubit since 2016 and thanks to its unique platform, have been able to quickly evaluate a multitude of different online customer experiences without making upfront and costly changes to the site. Having enjoyed conversion uplifts of up to 5%, they're now ready to roll out structural changes on the site. Joe Browns' ecommerce team will move to a second phase of experience design and delivery in the autumn that includes the development of an online segmentation and personalization strategy.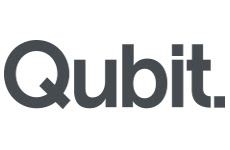 Qubit logo
"With Qubit we've been able to test the best ways of creating more relevant and rewarding experiences for our customers," said Simon Lewis, Head of E-commerce at Joe Browns. "Now we're developing a segmentation and personalization strategy to drive customer loyalty, and create a truly engaging and relevant experience, no matter who you are or what you are looking for on the site. Broad-stroke optimisation to every visitor is not where we see the future, we need to be smarter in the ways we engage different segments of customers."
Joe Browns has also been ramping up its digital investment as part of its plans for international expansion and ahead of opening its first retail store later in the year. They have recognized the need to develop the customer experiences they've already created, and have a personalization strategy that can tailor to each visitor. Internationally, each market will have different requirements for personalization, and Qubit acts as a solution that can scale and flex to these requirements.
"Accompanying Joe Browns on their personalization journey as they grow internationally is something Qubit is really looking forward to," said Graham Cooke, CEO of Qubit. "The Qubit platform will continue to enable them to be more competitive, help them achieve their business goals, and give the team an even better understanding of their visitors. Personalization is key to being a customer-centric business and I'm delighted they've already seen substantial ROI with our technology."
-ENDS-
About Qubit
Qubit is the leader in highly persuasive personalization at scale. Industry leaders in ecommerce, travel and gaming work with Qubit to transform the way they understand and influence their customers. Using the Qubit personalization platform, businesses like Ubisoft, CafePress, Topshop, Shiseido, Ladbrokes Coral, and Emirates are increasing revenue, building loyalty and significantly improving their marketing efficiency. Every week Qubit is used to personalize approximately $600 million in online sales. Headquartered in London, the company has offices in Europe and the US.
For more information, please visit: http://www.qubit.com
About Joe Browns
All items in the new SS17 collection can be found at www.joebrowns.co.uk.
A lifestyle brand like no other, Joe Browns exists to provide free-spirited individuals with unique garments that showcase their personalities and match their lust for life. Founded in 1998 as a menswear band, the mail order and online retailer now celebrates its differentiated position within the marketplace for both men's and womenswear as well as footwear and accessories. Each of Joe Browns styles are made to be distinctive and unique with ranges that are colourful, exciting and different to anything found on the high street. Customers simply love the small details and original designs that really get people talking.

Company Registration Number: 2540247 VAT Registration Number: 708 4067 38
Directors: S.F.Brown D.T.Abbott, P.Higgins,
Address: Kandy Works, Brown Lane East, Holbeck, Leeds, LS11 0BT.
Tel: 0113 270 6655
e-mail: press@joebrowns.co.uk

You can also follow Joe Browns at:
Contact
George Barker, Qubit Communications
george@qubit.com