Philadelphia – Feb. 24, 2016: KDS, a global provider of corporate travel and expense (T&E) management software solutions, today announced the availability of an online tool for assessing potential savings companies could make from implementing an automated T&E solution.
The T&E ROI Assessment tool benchmarks an organization's current business activity and goals and delivers estimated potential savings to be realized from automation. Calculations and recommendations are based on data from over 4,000 companies over 60 countries using KDS T&E management solutions, and by drawing on independent industry research and generally accepted industry best practice.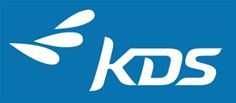 KDS logo
Additionally, the resulting assessment report plots the organization's current T&E practice against the key areas influencing an effective T&E program management, highlighting improvement opportunities.
The release of the T&E ROI Assessment coincides with recent research from the Global Business Travel Association (GBTA) that suggests that each year businesses spend, on average, around half a million dollars and nearly 3,000 hours correcting errors in expense reports.
"Most companies can expect to spend at least 10% of their turnover on travel and related expenses, with T&E often the third largest area of spend," said Dean Forbes, CEO of KDS. "Even though T&E costs impact an organization's bottom line, we're seeing evidence of some businesses still managing staff expenses on outdated, inefficient spreadsheets."
Questions in the assessment tool center around an organization's travel program and expense processes to estimate savings from investing in a modern, automated T&E management platform. It examines four key drivers of effectiveness of an organization's T&E management process and benchmarks against them:
People – the beliefs and norms expressed by employees around the organization's T&E practices
Travel – approach to sourcing, booking and managing travel-related business expenditure
Expense – approach to capturing, justifying and validating business-related expenses
Payment – how employees pay for business expenses
The full, personalized results and recommendations can be downloaded as a report for later consideration and guidance.
"I am constantly advising global organizations on their T&E practices," said world-renowned T&E expert Jean-Michel Kadaner. "I am convinced that the KDS T&E ROI Assessment tool offers real value for organizations serious about cutting T&E costs."
The KDS T&E ROI Assessment tool is now available online at http://www.kds.com/roi-calculator/.
About KDS
KDS is a global provider of integrated travel and expense management solutions and industry leader in complete door-to-door trip booking. The company's cloud-based technology addresses T&E requirements such as T&E policy enforcement and adoption, online travel booking and automated expense processing and invoice reconciliation. KDS offers extensive connectivity to travel content (air, car, rail, hotel) and financial services providers, ensuring optimized availability and pricing.
KDS creates software that users love and believes that user experience is key to delivering cost savings, productivity gains and control over T&E spend.
www.kds.com Twitter: @KDS_Innovates
# # #
Press Contacts
United States:
Jessica Mularczyk
Email: KDS@ascendcomms.net
Tel: 508-498-9300