Survey Aims to Help Companies in the U.S. and UK Understand How Employees Really Feel about Booking Business Travel and Claiming Expenses
Philadelphia – February 23, 2016 -- KDS, a global provider of corporate Travel and Expense (T&E) management software solutions, today launched an online survey to discover how business travelers really feel and act when booking and managing their travel, as well as their attitudes and actions when it comes to reporting their expenses. The results of this study will provide companies in the U.S. and UK with insights into how much time employees devote to these processes as well as how accurate – or not – their expense claims may be.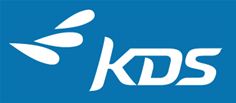 KDS Logo
This survey follows a study that KDS conducted last year in the UK in which it looked at expense reporting specifically. In it, the company found, among other interesting insights, that one in every five businesspeople surveyed embellished their expenses; 88 percent of employees completed their expense reporting during company time; and, possibly most surprisingly, 26 percent of employees at companies with a 10,000-plus workforce still used spreadsheets for expenses, with 66 percent at companies with a workforce of 101-500 using spreadsheets – all costing employers in terms of productivity wasted and money lost. The 2016 survey will take into account the broader travel booking process to provide a complete view when it comes to employee travel and related expense management for both the U.S. and UK.
"This survey will reveal key insights into how long it may take employees to book their travel and complete their expense reports – and how they really feel about their employers' T&E processes," said Mike Concannon, general manager of the Americas for KDS. "It's key to know from both a cost and productivity standpoint where employees' time is going in this regard. The findings from this survey will help to demonstrate that and ideally enable companies to put the right procedures and solutions in place to ensure staff – and the businesses – are operating at maximum efficiency."
How do you feel about completing your travel booking and expenses reporting? Tell us by taking the short survey here: https://www.surveymonkey.com/r/PR_NPK2VYL
To receive a copy of the results when they're released, please register here: https://www.surveymonkey.com/r/get_F8N6D59
About KDS
KDS (kds.com) is a global provider of integrated travel and expense management solutions and industry leader in complete door-to-door trip booking. The company's cloud-based technology addresses T&E requirements such as T&E policy enforcement and adoption, online travel booking and automated expense processing and invoice reconciliation. KDS offers extensive connectivity to travel content (air, car, rail, hotel) and financial services providers, ensuring optimized availability and pricing.
KDS creates software that users love and believes that user experience is key to delivering cost savings, productivity gains and control over T&E spend.
# # #
Press Contacts
United States:
Jessica Mularczyk
Email: KDS@ascendcomms.net
Tel: 508-498-9300