London – June 30, 2016 – KDS (kds.com), a global provider of corporate Travel and Expense (T&E) management software solutions, today announced that for the first time, it is unifying all of its products, features and functionality under one user interface in its July 16.3 release. This unification enables all KDS customers to benefit from a single platform for all of their T&E needs, and makes the new KDS version a compelling solution for the market.
In the last few years, KDS has been investing heavily in its products, services and core applications. It created a content hub that aggregates and provides almost any content relevant to a business travel inside of the KDS Neo user interface. It also created Neo Move, a first of its kind, door-to-door guide and companion mobile app. In addition to its new products, KDS bolstered the functionality of existing products, including providing:
Door-to-door trip management
Total cost of trip visibility
Line item features to adjust an expense claim before a traveller has even left for a business trip
Calendar-based expense management showing the context of business claims relative to trips and meetings. This allows for faster entry and editing of expenses and removes errors, shortening the reimbursement cycle
With the new KDS release, all of these products and features are now unified on one platform. KDS customers will continue to benefit from the capabilities that they are used to, as well as be able to take advantage of additional functionality which they may not have had access to previously. All will be available through a cohesive interface that provides a more efficient and user-friendly experience.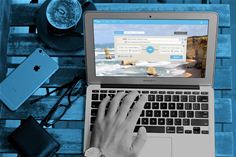 KDS 16.3 release
To ensure the unified platform fully addressed the needs of its users and the overall T&E industry, KDS established Advisory Boards at the outset of the project to involve strategic customers, partners and industry consultants. The Advisory Boards include companies such as Carlson Wagonlit Travel, American Express Global Business Travel, Orange and Festive Road.
"I applaud KDS for bringing to market what we at Festive Road hear from buyers matters most: a consumer-focused booking experience, aggregated content across the whole door-to-door journey, and simpler control mechanisms to support policy," said Caroline Strachan, Managing Partner at Festive Road. "I also admire the way KDS has listened to the Advisory Board and taken their guidance on how to best bring these benefits to life for their clients."
"We've been on an exhilarating journey to innovate and create new solutions to old problems in the T&E industry," said Dean Forbes, CEO at KDS. "Our team has been busy adding new features, capabilities and products, and now the time has come to bring all of that functionality into a consistent user experience under one interface. We are excited about all of these assets coming together under this unification project to create an even better experience for our users, and greatly appreciate the input of our valued customers, partners and consultants in the T&E space to make this a reality."
KDS 16.3 will be available to all customers on July 16, 2016 immediately upon login, requiring no additional financial or technology investment on users' parts.
About KDS
KDS (kds.com) is a global provider of integrated travel and expense management solutions and industry leader in complete door-to-door trip booking. The company's cloud-based technology addresses T&E requirements such as T&E policy enforcement and adoption, online travel booking and automated expense processing and invoice reconciliation. KDS offers extensive connectivity to travel content (air, car, rail, hotel) and financial services providers, ensuring optimised availability and pricing.
KDS creates software that users love and believes that user experience is key to delivering cost savings, productivity gains and control over T&E spend.
For further information please contact:
KDS media inquiries in the U.K.
Ascendant Communications
Charlotte Hanson
+44 (0) 208 334 8041
chanson@ascendcomms.net
KDS media inquiries in the U.S.
Ascendant Communications, for Computop
Jessica Mularczyk
+1-508-498-9300
jmularczyk@ascendcomms.net