London, UK – July 13, 2016: KDS, a global provider of corporate travel and expense (T&E) management software solutions, has partnered with Booking.com for Business to provide KDS Neo users full access to Booking.com's selection of accommodation, from traditional hotels to B&Bs, apartments and more, at great prices. Booking.com for Business is the company's dedicated division focused on empowering business travellers to seamlessly book and manage their travel in the simplest, smartest and most rewarding way possible.
The partnership opens up almost one million properties worldwide to KDS business travellers, enabling them to search and book their preferred accommodation within their door-to-door itinerary in KDS Neo. Through the tool, users can search availability, view all rates including special offers and value deals and see detailed property and room descriptions and photos. They can also view hotels and other accommodations close to their destination or meeting on a map.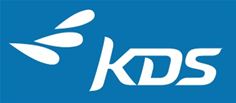 KDS logo
The integration to Booking.com opens up a number of benefits to corporate travel managers, not only offering the widest selection of properties and best rates within the managed corporate programme but also policy control, full visibility of total cost, reporting and duty of care.
For corporate customers, being able to manage Booking.com accommodation bookings within the KDS Neo corporate booking tool means that they can provide more diversity and choice and still meet their corporate policy and procedure. They can easily set budgets, even on a regional or city-level and enjoy full access to Booking.com's rich content, including review ratings from other business travellers. They also gain visibility into where staff are staying and how much they're spending. All of these are welcome additions for corporate customers who have been asking for Booking.com content to be made available via KDS Neo.
Oliver Quayle, SVP Product, Partners & Marketing at KDS, commented: "We've already seen significant uplift in hotel attachment rate using the door-to-door approach of Neo, where the hotel, flights and taxi transfers are all booked in one go as part of the itinerary. As travellers discover they have access to more accommodation options in a consumer format, we expect this increase to continue as they discover the tool is able to offer the broadest set of accommodation options without need for further research elsewhere."
Ripsy Bandourian, Director of Product Development for Booking.com for Business, commented: "With one in five bookings being made for business on Booking.com, we have referenced the insights from millions of business traveller reviews to innovate our product. With this partnership, we're very excited about the opportunity to share our diverse range of places to stay, including those properties especially endorsed by other business travellers, with a whole new audience of KDS Neo customers, enhancing their business travel experience."
Booking.com content, including the full range of Booking.com for Business functionality and features, is available now through KDS Neo.
ENDS
About KDS
KDS (kds.com) is a global provider of integrated travel and expense management solutions and industry leader in complete door-to-door trip booking. The company's cloud-based technology addresses T&E requirements such as T&E policy enforcement and adoption, online travel booking and automated expense processing and invoice reconciliation. KDS offers extensive connectivity to travel content (air, car, rail, hotel) and financial services providers, ensuring optimized availability and pricing.
KDS creates software that users love and believes that user experience is key to delivering cost savings, productivity gains and control over T&E spend.
About Booking.com:
Booking.com is the world leader in booking hotel and other accommodations online. It guarantees the best prices for any type of property – from small independents to five-star luxury. Guests can access the Booking.com website anytime, anywhere from their desktops, mobile phones and tablet devices, and they don't pay booking fees – ever. The Booking.com website is available in 42 languages, offers over 971,000 hotels and accommodations including more than 473,000 vacation rental properties and covers over 92,000 destinations in 224 countries and territories worldwide. It features over 97M reviews written by guests after their stay, and attracts online visitors from both leisure and business markets around the globe. With over 19 years of experience and a team of over 11,000 dedicated employees in over 176 offices worldwide, Booking.com operates its own in-house customer service team, which is available 24/7 to assist guests in their native languages and ensure an exceptional customer experience. Established in 1996, Booking.com B.V. owns and operates Booking.com™, and is part of The Priceline Group (NASDAQ: PCLN). Follow us on Twitter, Google+ and Pinterest, like us on Facebook, or learn more at http://www.booking.com.
About Booking.com for Business
Booking.com for Business (www.booking.com/business) is its tailored offering specifically focused on business bookers and travellers to allow them to seamlessly book and manage business travel in the simplest, smartest and most rewarding way. More than one in five bookings made on Booking.com are made for business. Enhanced features for business travel on Booking.com highlight those places which are frequently used for business, tapping into its extensive review data to make easy work of finding those that are business traveller tested and approved. Booking.com for Business also provides a free tool for travel managers and assistants that allows booking on behalf of others. Booking.com for Business is a platform with enhanced functionality and reporting designed to meet the specific needs of corporate travel, while delivering the same ease as Booking.com enabling every business traveller to book with confidence, wherever their business takes them.
For further information please contact:
KDS media enquiries in the U.S.
Ascendant Communications, for KDS
Jessica Mularczyk, +1-508-498-9300
jmularczyk@ascendcomms.net
KDS media enquiries in the UK
Ascendant Communications, for KDS
Charlotte Hanson, +44 (0) 208 334 8041
chanson@ascendcomms.net