Confirmit Horizons to support market-leading insight and data solutions
London, UK, New York, NY and Oslo, Norway: 8 February 2018: Kadence International, one of the world's leading marketing insight agencies, has selected Confirmit Horizons as the technology solution to support its ambitious vision for growth in 2018 and beyond. The solution will drive both the company's data solutions and insight business areas.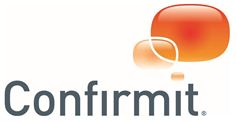 Confirmit logo
Kadence will use Confirmit Horizons to underpin its two sophisticated value propositions: The People Behind the Data and Insight Worth Sharing. Multi-mode data collection though web, CATI (Computer Assisted Telephone Interviewing) and CAPI (Computer Assisted Personal Interviewing) will streamline Kadence's processes, while Confirmit Reportal will provide dashboards that will improve Kadence's ability to share insights with, and amongst, end-users.
Greg Clayton, Chief Brand and Marketing Officer at Kadence said: "Our collaborative approach is based on ensuring we deliver insight to the hands of the right people at the right time, and in a format that ensures it can drive action within our clients' organisations. Confirmit Horizons will allow us to not only provide highly intuitive and shareable dashboards to achieve this. It will also provide a solid foundation for all our solutions, enabling our teams to focus on adding value for our clients."

Kadence has signed a three-year agreement with Confirmit, which it believes will support three key drivers: being impact driven, method neutral and people focused. By implementing Confirmit's innovative and flexible solutions, the Kadence teams will have greater opportunities to work closely with clients and deliver insights that drive lasting results.
"We are making a lot of very exciting changes within our business," explained Clayton. "The implementation of Confirmit Horizons is a key element of this change and our teams are really enthused about the new opportunities it presents. By bringing data together in Confirmit SmartHub and complementing that rich data with our own expertise, we'll be delivering something incredibly valuable to the market."
Tim Hannington, EVP at Confirmit added: "We're extremely pleased to welcome Kadence as a client. It is a highly respected market insight business and provides an enormous amount of value to its clients. I'm confident that Confirmit's world-class technology will play a key role in enabling Kadence to continue to thrive and grow in the constantly-evolving Market Research space."
-Ends-
About Confirmit
Confirmit is the world's leading SaaS vendor for multi-channel Customer Experience, Employee Engagement, and Market Research solutions. The company has offices in Oslo (headquarters), Grimstad, London, Moscow, New York, San Francisco, Sydney, Vancouver, and Yaroslavl. Confirmit's software is also distributed through partner resellers in Madrid, Milan, Salvador, and Tokyo.
Confirmit powers Global 5000 companies and Market Research agencies worldwide with a wide range of software products for feedback / data collection, panel management, data processing, analysis, and reporting. Customers include Aurora, British Airways, British Standards Institution, Copart, Cross-Tab, Dow Chemical, GfK, GlaxoSmithKline, GMO Research, KeepFactor, Morehead Associates, Nielsen, Research Now, RS Components, QRS, SSI, Sony Mobile Communications, and Swisscom. Visit www.confirmit.com for more information.
About Kadence
Kadence, an international research company with offices in the US, UK, India, Singapore, Indonesia, Vietnam, Philippines, Hong Kong and China, works with some of the world's largest brands, providing global coverage at a local level.
Kadence Insight delivers 'Insight Worth Sharing' to clients across a wide range of business sectors, whilst Kadence Fieldwork Services highlights 'The People Behind the Data' to the leading global management consultancies needing to conduct primary research.
All of our clients value access to our leading-edge, web-based data capture systems (including CATI call centres in each location), centralized reporting (24/7), advanced analytics, ISO 9001 / ISO 20252 quality accredited processes, creative design-lead reporting and total peace of mind.
Confirmit Media Contact
Melanie Oxford
Indigo River
M: +44 7515 632065
E: mel@indigo-river.co.uk
Kadence Media Contact
Lucy Davison
Keen as Mustard
M: +44 7885173450