First keynote presentations announced
[London, 13 March 2018] The successful Managed Services Summit series of events is returning to Amsterdam in May for its second year. The event will examine some of the latest developments impacting the industry and assess the impact of new compliance rules on the Managed Service Provider (MSP) sector in Europe.
The European Managed Services & Hosting Summit 2018 comes at a time when the business is being subjected to many changes. Commentators have noted that, while the sector as a whole is growing, those doing particularly well have adopted best practices and are reaping the rewards of higher efficiency and better use of staff whose skills are in great demand and have better management. This is driving a high level of merger and acquisition activity as successful MSPs aim to pick up less fortunate rivals and other types of reseller outside their home regions. One effect of this is that Europe is a hunting ground for all these rapidly growing businesses, with "born-in-the-cloud" firms also springing up and providing competition.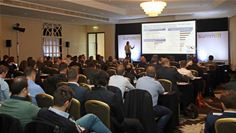 MSH Europe 2018
Expert speakers from Gartner, a leading legal firm involved in assessing GDPR impact and an M&A expert will be keynotes, addressing Europe's MSPs as evidence emerges of many of them still needing to "up their game", particularly in their sales and customer retention.
Customers are demanding more, and pressures on MSPs increasing so Mark Paine, Research Director at Gartner will examine the factors that can make an MSP different. This is a hot topic with many MSPs saying "differentiating from the pack" really matters– they are not confident in their sales processes and understanding the market. This keynote presentation aims to get at the factors behind these differences.
With the event taking place a few days after the introduction of GDPR across Europe, another expert in compliance law will offer a snapshot view of the latest impacts with a focus on the MSP sector, probably for the first time in this part of the industry. Then, for those seeking guidance on the high level of merger and acquisition activity in the sector, M&A experts Hampleton will look at where the smart money is going in the MSP business and what the real measures of value and time are, and when to buy and sell businesses.
The European Managed Services & Hosting Summit 2018 will be staged at the Novotel Amsterdam City Hotel, on 29 May 2018 and will build on the success of the 2017 event and the UK Managed Services & Hosting Summit which is now in its eighth year. It will bring leading hardware and software vendors, hosting providers, telcos, mobile operators and web services providers involved in managed services and hosting together with channels including Managed Service Providers and resellers, integrators and service providers seeking to developing their managed services portfolios and sales of hosted solutions. Sponsors to-date include: ConnectWise, Datto, Altaro, Duo Security, Identity Maestro, Kaspersky Lab, Park Place Technologies, RapidFire Tools, TOPdesk, Walhalla, Continuum, Kaseya and SolarWinds MSP.
The European Managed Services & Hosting Summit 2018 is a management-level event designed to help channel organisations identify opportunities arising from the increasing demand for managed and hosted services and to develop and strengthen partnerships aimed at supporting sales.
MSPs, resellers and integrators wishing to attend the convention and vendors, distributors or service providers interested in sponsorship opportunities can find further information at: www.mshsummit.com/amsterdam
About IT Europa
IT Europa is the leading provider of strategic business intelligence, news and analysis on the European IT marketplace and the primary channels that serve it. In addition to its news services the company markets a range of database reports and organises European conferences and events for the IT and Telecoms sectors. For further details visit: www.iteuropa.com
About Angel Business Communications
Angel Business Communications is an industry leading B2B publisher and conference and exhibition organiser. ABC has developed skills in various market sectors - including Semiconductor Manufacturing, IT - Storage Networking, Data Centres and Solar manufacturing. With offices in both Watford and Coventry, it has the infrastructure to develop a leadership role in the markets it serves by providing a multi-faceted approach to the business of providing business with the information it needs. For further information visit: www.angelbc.com
For further information contact:
Alan Norman
Tel: +44 (0) 1895 454 604
Email: alan.norman@iteuropa.com
Jason Holloway
Tel: +44 (0) 1923 690 200
jason.holloway@angelbc.com