Leading legal technology innovator Zylpha (www.zylpha.com) has collaborated with internationally recognised law firm Kingsley Napley to develop an innovative new document bundling toolset. Amongst the all-new functionality is a unique 'Bundle Import Tool'. This makes it easy for Kingsley Napley to partition incoming bundles, according to specific documents or sections, when adding files to their own bundles. The innovative new toolset, originally designed for use with the practice's Mattersphere case management system, drives process efficiency for both the firm and its clients and represents a major step forward in bundling technology. As the import functionality can be easily used with other case management integrations, Zylpha has decided to include the new system in its main bundling project for the benefit of all users.
The development is the brainchild of Kingsley Napley's Rowena Rix, a litigation solicitor and a trained disciple of Lean Six Sigma, the process improvement methodology. By utilising her training, Rowena has collaborated with Zylpha to develop these significant process improvements for their document and Court bundles. The project team created by Kingsley Napley, which was headed up by Rowena and Sarah Harris also included key staff from the practice's IT team. Together, they worked closely with Zylpha in leveraging the technology to partition and import key elements of other incoming bundles received at the practice. The result was a bespoke system which has now gone live.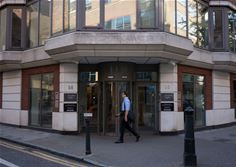 Kingsley Napley
With Zylpha, everything needed to create the highest quality bundles is accessed from a single-view dashboard-like screen, making it clear, concise and easy to use. This unique single-view digital approach streamlines and simplifies even the largest, most complex bundles. It is also widely acclaimed for its security. By using Zylpha's digital document bundling in conjunction with the Mattersphere case management software, Kingsley Napley can produce bundles at a fraction of the cost, time and effort associated with manual processes. Typically, Zylpha bundling delivers time savings of over 70% when compared to traditional manual document management alternatives. Additionally, Zylpha's bundling system eliminates costs such as stationery, photocopying, paper file-storage, maintenance and courier charges. Zylpha bundling will also now incorporate the bundling import toolset developed in unison with Kingsley Napley.
Commenting on the news Barrister Sarah Harris, a Partner in the Regulatory team and part of the bundling project team at Kingsley Napley said, "Kingsley Napley is renowned for the quality of the services it provides. Underpinning this are the excellent systems that we operate. Bundling is a key element of this and we have chosen to collaborate with Zylpha on developing this innovative new functionality. They understand what our practice needs to achieve because of their ongoing commitment to making lawyers' lives easier through the smarter use of technology."
For his part, Tim Long CEO of Zylpha added; "Some practices have particular needs where they go the extra mile for their clients and staff alike. Kingsley Napley saw an exciting opportunity to add extra, highly innovative functionality to our bundling software. By working closely with their farsighted team, we were able to develop precisely what they needed and are delighted to hear that this has now gone live. We are also thrilled that this new functionality will soon be available to all our other users too."
Ends
About Zylpha www.zylpha.com
Headquartered in Southampton, Zylpha is an innovative specialist offering tools for the legal profession including:
Secure electronic document production and delivery.
Court Bundling.
Integration with the MOJ Portal and Land Registry Business Gateway.
Links to agencies for AML and Identity Verification.
The company, which was founded by Tim Long its CEO, has won widespread acclaim in both the legal and local government sectors for its systems, which transform secure communications for court and case management bundles.
For more information, please contact:
Tim Long
Zylpha Ltd.
T: 01962 658881
t.long@zylpha.com
www.zylpha.com
Or
Leigh Richards
The Right Image
T: 0844 / 561 7586
M: 07758 372527
leigh.richards@therightimage.co.uk
www.therightimage.co.uk