25% reduction in time spent scanning improves staff productivity
London February 28, 2012 – Kodak (PINK:EKDKQ) today announced that Yusen Logistics UK, a leading provider of supply chain solutions for blue chip customers, has installed 14 Kodak i1320 Plus departmental scanners throughout its business, along with Kodak Capture Pro Software Network Edition to improve the management of proof of delivery (PoD) documentation associated with around 600,000 deliveries per annum.
PoD paperwork is crucial as it shows deliveries have been made, with customers then wanting fast, online, searchable access to this information within a short time period. The online availability is a measurable KPI and thus the accuracy and efficiency of getting this information published was key to the solution. Kodak reseller, Capital Capture, was selected as implementation partner and supplier.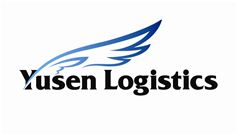 Yusen Logistics logo
Employing over 2,000 staff based at 26 locations in the UK, Yusen Logistics offers distribution services and 360,000 square metres of warehousing for over 50 key customers in the automotive, consumer electronics, retail, manufacturing, and pharmaceutical and healthcare industries. Key clients include Bentley Motors, BSH, Honda, Nissan, Samsung, Sony and Tesco. Yusen Logistics is part of the 120-year-old global NYK Group, a $18.2 billion organisation providing air, sea and land supply chain services.
Yusen Logistics decided to upgrade its scanner equipment as its existing flatbed technology was already eight years old and near end-of-life, and image quality and accuracy was becoming substandard compared to current technologies. This meant administrative staff wasting time checking what was actually scanned. In addition, the licence arrangements for its existing capture software were set per depot which did not meet the current needs of the business as some locations would run out of licences when busy while others would have a surplus. In other words, Yusen Logistics could not 'load balance' licences across the organisation to fulfil day-to-day needs, with paperwork often sent to other depots for processing which was hugely inefficient.
Martin Shield, Head of IT support services, explains, "A range of KPIs[1] per contract are associated with our PoD paperwork. If we have 22 pallets of Samsung TVs being delivered to Comet around the country, the PoD confirms delivery and should there be a query in the future, we would turn to it to confirm what happened. PoDs are therefore fundamental to our business and improving how we process them was one of the drivers behind this project."
Each PoD document comes in three parts and is printed using a dot matrix printer onto perforated paper. It includes a range of information such as customer name, address, order number, manufacturer of goods, and detail of delivery. Once a delivery is made, the customer receives a copy, one is returned to the appropriate depot and the final copy is sent to Yusen's headquarters in Northampton.
Shield says, "We have 14 scanner stations and basically for every two hours PoDs were scanned, staff would spend about 30 minutes checking things. The new Kodak hardware and software solution has removed this, that's a 25% time saving."
Compact but high performance and ergonomically designed, the duplex Kodak i1320 Plus scanners have a recommended daily volume of 5,000 pages per day and can process 40 pages a minute in colour[2] – both sides – making it an excellent desktop workhorse for each depot.
Featuring 600 dpi optical resolution, the i1320 Plus scanners also come with Kodak's Perfect Page technology which ensures that the best possible scanned images are produced first time, every time irrespective of paper type which is ideal in a logistics environment where super thin, flimsy carbon copy paper is used.
Kodak Capture Pro Software Network Edition imaging software has been installed which provides a fast, reliable image capture and indexing solution, with information integrating with Yusen Logistics' bespoke written Warehouse and Transport Management Systems. TIFF images are batch captured every day from each scanner attached PC and stored on a centralised SQL database. The scanned PoDs are then made available for customers via a web portal when they login.
Kodak Capture Pro Software Network Edition features both client and server side Windows-based software and is an ideal solution for distributed scanning environments across multiple geographical locations. Shield says, "Centralised management means it's easy to ensure all locations have the same software version, and if we win a new customer or an existing PoD template changes, it's simple to make changes centrally and then roll this out across the business so everything is consistent and up-to-date."
Shield says, "With so many clients and deliveries, obviously this means a marked reduction in administrative overhead. Image quality has been vastly improved so PoDs are now clearer and it's much easier for customers to review and search for information quickly and efficiently."
Mark Kirpalani, Capital Capture's managing director, says, "Our consultants worked closely with Yusen's IT staff to set up the first few systems and provide training and installation documentation so that Yusen could easily roll out the remaining depot installations itself - a skilled process to ensure project success. Kodak offers a compelling solution with its scanners and software. The hardware comes with a three-year warranty and advance unit replacement, and with no click charges on the software, it adds up to a price competitive solution."
Moving forward Yusen Logistics is considering adding barcode technology to the delivery notes to make customer order validation easier and introducing Kodak-based scanning solutions into other paper intensive departments.
Colin Labrum, Kodak's UK software sales manager, concludes, "What's interesting about the Yusen Logistics project is how quickly return on investment has been realised. Improved reliability, enhanced image quality, flexible licensing, minimal training, great warranty, increased operator productivity all add up to an enterprise-class scanning and imaging solution which delivers fast, tangible benefits to Yusen Logistics and ultimately its own customers."
- Ends -
[1] Key performance indicators
[2] 60 pages per minute black & white, and grayscale
About Kodak
Kodak's Document Imaging business enables customers to capture and use valuable information from electronic and paper documents. Our document imaging solutions include award-winning scanners and capture software, and industry leading service and support. From small offices to global operations, Kodak has the right solution to feed your business the information it needs.
More information about KODAK Document Imaging Scanners, Capture Software and Services is available at http://www.kodak.com/go/docimaging.
(Kodak is a trademark of Eastman Kodak Company)
Contacts:
Tom Herbst PR Limited
Tom Herbst
Director
Tel: +44 (0)207 274 9937
Mob: +44 (0)7768 145571
Email: tom@tomherbstpr.co.uk