New game innovates the quiz & trivia genre focusing on fast memorisation and quick learning
London, UK – 16 October 2014 – Independent developer Kuato Studios is excited to announce its latest mobile title: RECALL: The Memory Jogger, which released today for iOS devices.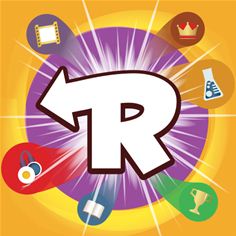 Recall App icon
RECALL is a fast paced, social trivia game with a unique gameplay mechanic - RECALL presents gamers fun facts and trivia, then quizzes their memory recall in a race against the clock. With custom knowledge personas AKA 'Mecalls', coupled with a social challenge mode, RECALL is the ultimate platform for gamers to prove who is the brainiest of all their friends.
Playing RECALL helps build your general knowledge in a wide range of areas including Science, History, Movies, Music, Sport & Literature, all the while training the brain to be smarter through its unique RECALL engine. What makes the game so unique is that it's not about what one knows, but how fast one can remember. RECALL is the only quiz game where you don't need to know anything to start playing and by the end you'll be the ultimate trivia master.
Key Features
Create a game based on your own interests & test your memory with a wide variety of topics
Play online: compete against other players from around the world!
Play friends: compete against your Facebook friends to prove who's the smartest
Customize your Mecalls with unique unlockable items!
Daily Challenge: memorize inspirational quotes from The Memory Jogger to earn extra hearts
Free-To-Play Game for iOS
RECALL is available for free on the Apple app store at:
https://itunes.apple.com/us/app/recall-the-memory-jogger/id879494194
*** END ***
Notes To Editors
A video trailer of the app is available at: http://youtu.be/z6a95ouGHkw
Download the Media Pack: http://www.kuatostudios.com/media
More info about the game: http://www.kuatostudios.com/games/recall/
Facebook: https://www.facebook.com/recallthegame
Twitter: https://twitter.com/recallthegame
About Kuato Studios
Kuato Studios is games studio capturing the excitement of learning through mobile games. Their last mobile app HAKITZU ELITE, a robot coding game, was lauded as a pioneering effort in this new market by key tech sector advocates such as Stuart Dredge from The Guardian. Kuato Studios believes that games, and the principles that underpin them, play a key role in engaging today's learners. The company focuses on skills – critical and strategic thinking, reasoning, creativity, innovation, memory retention, problem solving and collaboration – and then creates compelling games that foster the development of these skills. This is what they call Learnification: skills that drive learning, with play at its core. Kuato Studios is backed by Horizons Ventures, premier VC investors in Facebook, Spotify, Waze, Summly and Fixmo, with SRI International, the creators of Siri. http://kuatostudios.com/
Media Contacts
Valentina Ciolino, dimoso, valentina@dimoso.com, +44 (0)207 033 2660
Steve Whiting, Kuato Studios, steve@kuatostudios.com