Lifecycle Technology and Consulting (LCT) an Oracle Gold partner has successfully gained a coveted position on the UK Government's procurement initiative, G-Cloud 10. As a Government approved supplier of specialist project delivery services, LCT will be able to bring its unique Oracle Unifier, P6 and Earned Value Management expertise to public sector bodies.
LCT is an Oracle delivery partner that focuses on disrupting the traditional ways in which digital transformation is delivered in partnership with the Oracle Construction Engineering Business unit. As part of G-Cloud 10, LCT will be listed on a central 'Digital Marketplace' website, alongside the other 3,505 successful suppliers, 90% of which are SMEs.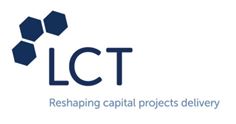 Lifecycle Technology logo
"Small businesses are the backbone of our economy, delivering innovative solutions in partnership with the public sector, fuelling economic growth and supporting the delivery of efficient, effective public services that meet the needs of citizens," said Oliver Dowden, Minister for Implementation, in the UK Government's G-Cloud 10 announcement.
G-Cloud is the UK Government's programme to ease procurement procedures for cloud-based information technology services. This enables public sector organisations to procure cloud and supporting services without the need for a full tendering process.
LCT CEO, Jason Matthews said: "Being part of G-Cloud 10, as an approved supplier, is another exciting step for LCT. We already have experience working with the Ministry of Defence, effectively delivering Oracle Primavera Unifier services and we look forward to the opportunity to support other government organisations with our expertise and unique capabilities."
LCT specialises in digital transformation of project delivery capabilities for key industries. Clients include DE & S, UK Power Networks, GE Baker Hughes, Chiyoda Corporation.
Ends
Notes to editor
Media enquiries
Natasha Geldard
ngeldard@lifecycle-tech.com
LCT
LCT is a specialist Oracle Primavera Solutions delivery partner that is a leading expert in enhancing the efficiency and performance of projects and programmes for the construction and engineering, energy and resources, and manufacturing sectors. LCT is part of Lifecycle Technology Holdings and is headquartered in Bath, UK, with offices in Derby, UK and Florida, USA, which serves customers globally. Find out more about LCT: www.lifecycle-tech.com