Datacloud UK/FIF 2018 - London Marriot Hotel, Grosvenor Square: 31 January-1st February 2018
16 January 2018 – London - Datacloud UK/FIF 2018, the UK's definitive leadership congress for senior executives in the data economy, will host a panel of leading experts who will explore the latest trends impacting the UK data centre and cloud industry. The panel will look at key market trends, the UK's competitiveness in a global context, technology advances and the impact of macro-economic and political shifts on the industry. Chair: Steve Wallage, Managing Director BroadGroup Consulting. Panel members: Tim Anker, Founder and Director Colo-X The Colocation Exchange and Jack Bedell-Pearce, Managing Director, 4D Data Centres.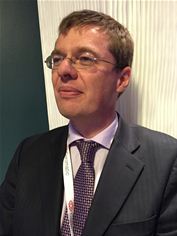 Managing Director BroadGroup Consulting
"2018 is expected to be a year of transformation as the UK gets to grips with more consolidation, new laws and the uncertainty of Brexit," said Philip Low, Chairman BroadGroup. "GDPR, with its stringent data protection laws, comes into force in May and Brexit in the making, make the journey ahead potentially a tumultuous one. However, figures from the latest BroadGroup Quarterly report indicate that market investments continue despite talks continuing over Brexit with Q3/17 vs Q2/17 colocation growth, in London alone, up by 47%. Hyperscale cloud companies also continue with their expansions across Europe including the UK."
"The UK co-location market is looking strong for 2018 as illustrated by the number of investors and trade buyers showing interest in UK assets," added Steve Wallage, Managing Director BroadGroup Consulting. "The market remains fragmented despite accelerating numbers of acquisitions, led by Equinix and Digital Realty."
Taking place at the Marriott Hotel, Grosvenor Square in London between the 31st January – 1st February 2018 the Datacloud UK/FIF 2018 combines two industry-leading events that will run back-to-back to provide a unique platform for executives to network and share knowledge on every aspect of the UK data centre and cloud sector.
A special networking pass is available that will grant access to both leadership events. More information can be found at: http://www.dataclouduk.com
About BroadGroup
BroadGroup is an Information Media Technology and Professional Services company. Established in 2002, BroadGroup achieved rapid recognition and growth through delivering quality research and insight in a number of niche and emerging areas of the telecommunications and technology sector. Since founding, the Datacentre and Cloud practice has been the main focus of the company. BroadGroup has now become the leading international research and consulting group in this area, through three business lines: consulting, market reports and events. http://www.broad-group.com
Press contact
Julia Vockrodt, VP Communications, 07710 942943