Atcore will benefit from Searchmetrics' in-depth support and training to power global multilingual search campaigns
London, January 6, 2016 – Searchmetrics, the search and content performance leader, has today announced that Atcore, a leading digital agency in Denmark, has joined the Searchmetrics partner program as a Sapphire partner. This deeper relationship with Searchmetrics will help the agency maximise the benefits of Searchmetrics' data and insights for its clients.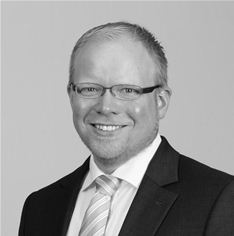 Martin Scholz, VP of Business Development at Searchmetrics
"Becoming a Searchmetrics partner signals our commitment to using the freshest most comprehensive data and analytics to drive the best results for our clients," said Rasmus Sørensen, Senior SEO specialist at Atcore. "The partnership gives us access to in depth support and advice from Searchmetrics as well as its specialist training and certification program. So our clients can rest assured that we're a team with the knowledge and tools to deliver first rate SEO consultancy.
Based in Copenhagen and working with clients such as Coloplast, Sennheiser and Schneider Electric, Atcore helps companies get the most business value from digital channels and platforms with an emphasis on delivering measurable results. The agency, which already has a number of team members who have undergone the Searchmetrics certification program, began using the Searchmetrics Search and Content Performance Platform in summer 2014 after a thorough evaluation of other tools on the market.
"We've tested a variety of different software packages and SaaS solutions but only Searchmetrics gives us all the tools, features and insights we need in one place to allow us to manage search for our global, multilingual clients," explained Sørensen. "It helps us to identify, analyse and resolve potential search problems before they become serious – and even helps us to keep a close eye on the search and content strategies adopted by clients' competitors."
Searchmetrics' extensive partner program deepens the relationship with agencies through structured commitments that foster sustainable mutual growth. Partners benefit from in-depth support, joint marketing and training, including access to the Searchmetrics Academy and its comprehensive certification program. The Sapphire level partnership is tailored towards agencies that have proven success with Searchmetrics and developed best practices around planning and deployment. To achieve a 4 stars Sapphire level, three of Atcore's employees have to qualify through the certification program to demonstrate their expertise in using the Searchmetrics Suite™ software to benefit clients. Two of the employees are required to have successfully completed a Green Belt certification[1] and one is required to have completed the sales certification.
Designed for both agencies and enterprise customers, the Searchmetrics Suite™, which has won numerous awards, including the 2015 UK Search Awards, enables organisations to plan, execute, measure and report on their digital marketing strategies. Supported by a continually updated global database, Searchmetrics answers the key questions asked by SEO professionals and digital marketers. It delivers a wealth of forecasts, analytic insights and recommendations that boost visibility and engagement, and increase online revenue.
"Atcore's dedication to delivering measurable, data driven search engine optimisation using leading edge tools and technology, means it's the perfect partner for Searchmetrics," said Martin Scholz, VP of Business Development at Searchmetrics. "We're committed to working together to making this a successful business partnership that reaps rewards for both Atcore and Searchmetrics."
Searchmetrics regularly holds Certification events around the world to qualify its partners. The certification is often combined with a conference day, where notable speakers are represented.
[1] Yellow, Green and Black Belt certifications are available through Searchmetrics, of which Black Belt is the highest level.
About Searchmetrics
Changing search technology has forced SEO platform providers to up their games. These changes have created an entirely new search paradigm − search and content optimization. And since search engines have put a fence around a lot of their data, SEO platforms need to bring their own rich data to the party − and powerful tools to analyze it.
There's only one search platform that owns its data: Searchmetrics, the world's #1 SEO and content performance platform. We don't rely on data from third parties. Our historical database spans seven years and contains over 250 billion pieces of information, such as keyword rankings, search terms, social links and backlinks. It includes global, mobile and local data covering organic and paid search, as well as social media. We have the largest global reach of any SEO platform, crawling the Web every day in more than 130 countries.
Searchmetrics monitors and reveals the full business available to you online. We provide our customers with competitive advantage and help them identify new business opportunities by exposing the content consumers are engaging with on industry and competitors' sites. Our Visibility Score − trusted by reputable media sources such as The New York Times, Bloomberg, and The Guardian − reliably indicates your online presence.
We provide the insights our customers need to deliver results. Searchmetrics guides SEOs and content marketers with suggestions for creating content that improves relevance and boosts conversions. It shows the connection between social media links and overall engagement. And its analytics make clear which content performs the best and how an organization's content performs against its competitors.
With Marcus Tober, one of the top 10 SEO minds in the world, leading Searchmetrics' product development, we have over 100,000 users worldwide, many of whom are respected brands such as T-Mobile, eBay, TripAdvisor, Siemens and Symantec. They depend on Searchmetrics and our 10 years of product innovation to maximize their online performance.
Discover The Future Of Search Today.
Media Contact:
Uday Radia | CloudNine PR Agency
uradia@cloudninepr.com | +44 (0)7940 584161