The Air Travel advisory Bureau, ATAB (www.atab.org.uk) is preparing for and will help coordinate legal claims against UK airlines that have not refunded Air Passenger Duty (APD) tax to passengers who have booked tickets but not flown.
ATAB estimates that since the tax was first introduced in 1994 some airlines have withheld tens of millions of pounds from their customers.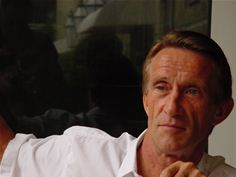 Tony White, Chairman ATAB
ATAB Chairman, Tony White said "It is a scandal that some airlines hang on to this money. It never belonged to them. It's a tax collected on the behalf of the Government. With a couple of exceptions, most of the UK airlines make it as difficult as possible to get your money back. If you don't actually fly, for whatever reason, you are entitled to get the APD refunded. The airlines already have your credit card details, they should refund your card immediately. They make it difficult or expensive in the hope that you'll go away – and most people do just that".
Over the past few months ATAB has been closely monitoring how different airlines behave when it comes to APD refunds.
"It is truly shocking, we've found some airlines that will charge an "administration fee" greater than the value of the refund. This is a complete rip-off and it's our intention to put an end to it. If you have booked an airline ticket out of the UK anytime since 1994, and not flown, then we want to hear from you" said White.
ATAB has joined forces with London law firm Barker Gillette LLP in preparing for action. Partner Steven Barker said "Our primary aim will be to ensure that all claims are valid and properly made out. We hope and expect that Airlines will co-operate with us in agreeing and refunding valid claims and that claimants need only seek the assistance of the Courts in respect of legal issues that might not be agreed"
The original Air Travel Advisory Bureau (ATAB) was established in 1982 by Tony White. It was one of the first flight comparison organisations. With more than forty years of experience in the travel business, he decided to re-launch ATAB last year with the aim of informing travellers of their rights, lobbying for a fairer deal for air travellers and demanding transparency in the cost of airline tickets.
Barker Gillette LLP (www.barkergillette.com) was also established in the early 80's and has since then developed a strong reputation for dispute resolution in niche markets – they worked with ATAB in the 1980's and are excited about the prospect of assisting consumers in recovering monies that might be due to them in these difficult financial times.
For further information please contact Sean Curtis-Ward at the ATAB Press Office (www.atab.org.uk) Tel: 0207 617 7206 e-mail sean.cw@atab.org.uk
ATAB Chairman, Tony White is available for interviews. Photos, logos, etc are available on request.