February 19, 2015 - London -- Global engineering, technical and business services organisation Lloyd's Register has selected the ITP platform from communications software specialist Aia Software (www.aiasoftware.com) to create and manage their certificate creation process. Selecting ITP is part of a larger project to improve the creation of their complex and technical documentation. It will enable the organisation to improve both productivity and quality control, ultimately improving their services to clients.
The initial project will focus on Lloyd's Register's Type Approval Scheme, a product verification and certification scheme recognised and trusted in the marine and offshore industry, industrial plant and process and information technology sector. The ITP implementation will go live in 2015 for over 300 users. ITP will be used for the generation of certificates online and its advanced template maintenance features will enable quick turnaround of changes and ensure consistent, quality output that matches the aim of the Type Approval Scheme.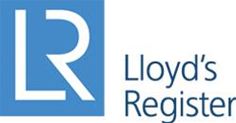 Lloyd's Register logo
Rod Furmston-Evans, Head of Marine Business Systems of Lloyd's Register: "For Lloyd's Register the most tangible and visible output of our services are Certificates and Survey Reports and these have to be managed rigorously. We selected Aia Software after an extensive market survey, because their software helps us meet our quality and integrity needs effectively and efficiently, and our users overwhelmingly rated it as the best solution. We found that it delivers what is promised and have come to value Aia's partnership approach and keen interest in helping us to deliver an integrated solution."
Andrew Oldham, Account Manager at Aia Software: "It's refreshing to work with an organisation that provides real feedback as to how they perceive the product. We are delighted to be working so collaboratively and constructively on defining and delivering, the best possible solution for Lloyd's Register's requirements. We look forward to providing real benefit to this historic organisation, to enhance all facets of its operations going forwards."
===
Notes to editors
About Lloyd's Register
Lloyd's Register (LR) is a global engineering, technical and business services organisation wholly owned by the Lloyd's Register Foundation, a UK charity dedicated to research and education in science and engineering. Founded in 1760 as a marine classification society, LR now operates across many industry sectors, with over 9,000 employees based in 78 countries.
LR has a long-standing reputation for integrity, impartiality and technical excellence. Its compliance, risk and technical consultancy services give clients confidence that their assets and businesses are safe, sustainable and dependable. Through its global technology centres and research network, it is at the forefront of understanding the application of new science and technology to future-proof its clients' businesses.
About Aia Software
Aia Software is the global developer and supplier of ITP, the ultimate customer communications management solution for customers in a wide range of sectors around the world. Our reliable and flexible ITP products are currently used by more than a thousand organizations in 30 countries, including some of the world's foremost financial service providers. ITP is your software and, if desired, can be adapted by your employees. Naturally, you can always contact us for the necessary professional support. ITP: own your communications!
Contacts
Netherlands:
WongWorks PR (http://wongworks.nl/)
Ingrid Wong
+31 (0)6-147 67 539
ingrid@wongworks.nl
Contact for co-ordinating UK enquiries:
Claire Thompson
Waves PR (http://www.wavespr.com)
M:+44 (0) 7771 817015
T: +44(0) 118 978 6086
E: Claire@wavespr.com