Slough, UK: Jan 10 2013: Logicalis UK today announced the appointment of Mark Starkey as its new Managing Director, succeeding Tom Kelly who is stepping down from the role at the end of the current financial year ending 28th February. Starkey, who presently holds the position of Chief Operating Officer, will take up the post as of 1st March 2013, working alongside Kelly until that time to affect a smooth handover.
Following the announcement last November that Tom Kelly was standing down, a thorough and comprehensive succession plan has been undertaken. Commenting on his appointment Mark Starkey explained, "Having been at the company for over a decade now, I've gained a unique insight into the business and am looking forward to taking up the mantle from Tom, who has transformed the organisation during his time here. It's an exciting time for Logicalis and the IT services sector in the UK, and I'm pleased to have the opportunity to help drive Logicalis on to the next stage of its development and success. Our focus on building annuity revenues will be central to this strategy."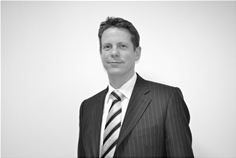 Mark Starkey
Starkey joined the Logicalis Group in September 1998 having previously qualified as a Chartered Accountant from Ernst & Young. He has held various finance positions within the Group, and in 2005 he took the role of Commercial Director at Logicalis within the UK and was actively involved in combining the operations of acquisitions such as Notability Solutions, Hawke Systems, TBC and CSF into Logicalis UK. In 2012 he was appointed as Chief Operating Officer of Logicalis UK.
Tom Kelly, outgoing MD of Logicalis UK, concludes, "This is a deserved appointment for this role. Having worked with Mark for many years in building Logicalis' business in the UK, I'm more than confident he has the energy, enthusiasm and the skills to continue to drive the company forward. I've enjoyed all the challenges and successes being at the helm of the business for over 10 years, yet it's time for me to move on to pastures new. I am pleased to be leaving the organisation knowing that Mark will continue to build on the strong foundations we have put in place."
Ends
About Logicalis
Logicalis is an international IT solutions and managed services provider with a breadth of knowledge and expertise in communications and collaboration; Business Analytics; data centre and Cloud services; and Managed Services.
Logicalis employs almost 3,000 people worldwide, including highly trained service specialists who design, specify, deploy and manage complex ICT infrastructures to meet the needs of over 6,000 corporate and public sector customers. To achieve this, Logicalis maintains strong partnerships with technology leaders such as Cisco, HP, IBM, CA Technologies, NetApp, VMware and ServiceNow.
The Logicalis Group has annualised revenues of over $1.2 billion, from operations in the UK, US, Germany, South America and Asia Pacific, and is fast establishing itself as one of the leading IT and Communications solution integrators, specialising in the areas of advanced technologies and services.
The Logicalis Group is a division of Datatec Limited, listed on the Johannesburg and London AIM Stock Exchanges, with revenues of over $5 billion.
For more information, visit http://www.uk.logicalis.com/.
For media enquiries contact:
Jennifer Gambarini/Greg Halse
Cohesive Communications
T: 01291 626200
E: logicalis@cohesive.uk.com