Real-time offerings to breathe new life into troubled market and maximise revenue opportunities
Warrington, UK | 9 June 2016: MDS has today announced the launch of three new services for retail Virtual Network Operators (VNOs) looking to expand their mobile networks and bring better product offerings to their subscribers. Strategy and product management, customer engagement and analytics, insight and assurance have all been added to MDS' product portfolio to assist retailers in evolving their mobile offering.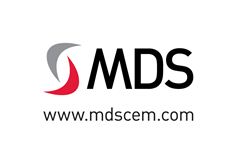 MDS logo
MDS recognises the challenges that retailers are facing. The opportunities for a traditional pre-pay virtual network operator are declining because the traditional VNO is a highly restrictive offering, with little room to design flexible services, and topping up is a constant reminder of the cost of 'pay to play'.
Consumers are also becoming more sophisticated in what they want from their mobile offering and the 'one size fits all' approach is no longer working. The prepay market has contracted by 6% per year (CAGR) over the last five years, which is more than 8 million consumers leaving prepay in an overall mobile market that continues to grow.
Erick O'Connor, Managing Partner of telecoms consultancy Piran Partners, explained, "Retailers have three fundamental challenges to address in order for their mobile offers to be successful. Firstly, they need to be relevant to their shoppers. A simple price lead offer on prepay no longer has appeal in the context of a shrinking prepay market. Secondly, they need to integrate their offering into the weekly shopping relationship that they have with their customers, driving both categories and increasing brand engagement. And thirdly, they need to change their view of mobile as a product line to be sold in store and instead seek to use it to build challenger propositions that drive their whole business."
By outsourcing to MDS, retailers benefit from much more than just reduced cloud IT costs. MDS can help retailers to build a branded digital service which supports their business, by contributing to the product development roadmap (fixed broadband, IPTV or even home security etc.) to reduce time-to-market and improve revenues, leaving retailers free to concentrate on their core business by handling complexities like legacy service migrations.
"The retail-branded mobile network is not just another product," commented Gary Bunney, MDS' CEO. "We see a tremendous opportunity for European retailers to leverage their brand and improve shopper loyalty to create better revenues. MDS has developed the insight and experience in the European mobile marketplace and can provide today's retail brands with strategies to take them beyond declining pre-pay services to providing enriched retail experiences by expanding the mobile proposition."
Included in MDS' new suite of services for retail VNOs is strategy and product management. By assessing products for their commercial viability and mapping them to a retailer's business strategy and the needs of its market and sectors, it identifies market segments and product propositions that meet the needs of the business and its customers.
MDS' customer engagement solution provides commercial insight by analysing the mobile opportunity based on existing market segments. It tests and optimises pricing strategies, designs attractive services, applies mobile analytics to the existing customer lifecycle and makes the most of every customer interaction - all in real-time. It also tracks competitor services and can conduct 'what if' analyses to see what impact changes in service parameters will have on the business.
Finally, real-time analytics help retailers know their customers both in store, and outside it. From CRM, segmenting customers by activity, refining product lines and analysing churn; to marketing and loyalty campaigns with push marketing activity based on live data and in-store relationship use cases or bringing customers back to store; to operations, assurance and fraud detection, revenue optimisation and assurance.
"We believe that retail VNOs currently have a great opportunity to evolve their offering from basic mobile to a highly profitable suite of digital services," Bunney added. "Through these new services, MDS can help retailers ensure their mobile offering is responsive to the market but always optimised for profitability and customer satisfaction."
- Ends -
About MDS
MDS is a leading provider of convergent real-time charging, billing and customer management solutions, enabling digital service providers to monetise and bill any product and service rapidly and accurately. Its managed service solutions support customers and deliver a low total cost of ownership, with a one view platform that enhances the customer experience.
Headquartered in the UK, MDS managed service solutions support customers across the UK and Europe, including ACN, BT Business Mobile, eir, Carphone Warehouse, TalkTalk Business and Telefónica UK.
For more information, visit www.mdscem.com.
Press Contacts
Kate Gordon
Joshua PR for MDS
kate.gordon@joshuapr.com
+44 (0)7980 921961