As-a-service solution enables MVNOs to deliver a digital OnDemand customer experience
Warrington, UK | 5 June 2017: MDS has today launched a completely new proposition, VNOnDemand, dedicated to the virtual network operator (VNO) market.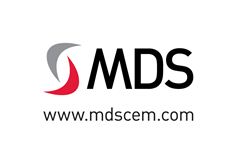 MDS logo
In order to succeed in a crowded and competitive marketplace, MVNOs need to deliver an 'OnDemand' experience, to provide the digital experience today's consumer expects. This must be real-time, 24/7, app-based and offer flexible payment options that include pre-pay, post-pay and hybrid.
The VNOnDemand solution combines monetisation and analytics capabilities, coupled with MDS' industry expertise, for customers such as iD Mobile and BT. This enables VNOs to digitally launch new products and reach multiple customer segments, from consumer to B2B (SMBs, corporates and IoT). VNOnDemand enables VNOs to give their consumers and business customers on demand control, utilising digital channels to engage, purchase and personalise services.
Offered to CSPs as a complete Managed Service solution, VNOnDemand provides VNOs with the people, processes and technology to remove the barriers to growth whilst ensuring CSPs only pay for what they are using. The as-a-service architecture puts agility at the centre of a VNO's operational capacity to support constant business transformation, whilst minimising costs and optimising operational processes.
"Today's MVNO businesses have a huge opportunity, whether they're a brand, retailer, or B2B service provider," commented Gary Bunney, CEO at MDS. "Our VNOnDemand solution enables VNOs to deliver the compelling digital experience that today's generation demands. This will build market share for an MVNO and substantially reduce its cost of operation."
"Besides reducing costs through digitising the consumer experience, our Managed Service improves operational efficiency through analytics-driven consultancy, enabling wholesale optimisation and reconciliation, smart segmentation, pricing, fraud and revenue assurance," Bunney added.
- Ends -
About MDS
MDS is a leading provider of convergent real-time charging, billing and customer management solutions, enabling digital service providers to monetise and bill any product and service rapidly and accurately. Its managed service solutions support customers and deliver a low total cost of ownership, with a one view platform that enhances the customer experience.
Headquartered in the UK, MDS Managed Service solutions support customers across Europe and the world, including ACN, BT Business Mobile, eir, Carphone Warehouse, TalkTalk Business and Telefónica UK.
For more information, visit www.mdscem.com.
Press Contacts
Kate Gordon
Joshua PR for MDS
kate.gordon@joshuapr.com
+44 (0)7980 921961